Leo Teatero Events
From running large scale corporate events and galas across Montreal, Ottawa and Toronto as the lead in house event planner for the number one medical school in Canada, Leo Teatero now concentrates his time running a boutique event production firm based in the South of France. By selectively working on a few private events a year internationally, Leo is able to work closely with their clients, producing tailor made special events centred around celebrating and connection.
Events and entertainment are not merely a profession, they're a way of life! Leo approaches every private event with the same gusto as a Friday night dinner party with our favourite friends. Planning your special day is a joy for us, and we love being a part of the team to turn your dreams into a reality. From bridal parties to baby showers, many of our clients have become a part of the Leo Teatero Events family - and we have been so fortunate to work with them over the years.  By working with Leo, you're working with a team of seasoned event professionals who delight in bringing to fruition your perfect day. Let us show you what we do best, and welcome you to the family.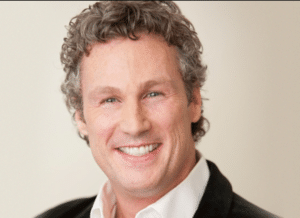 The Man Behind the Magic 
Leo Teatero's first foray into the world of events and entertainment came at an early age. One of four boys, yet always the first to help his mother in the kitchen, Leo quickly realized the unique ability to turn a regular weekday dinner into a memorable gathering full of laughter and love. Growing up in rural Ontario far removed from big-city glamour, Leo relied heavily on the resources available to him to creatively transform his world: the fresh produce grown in his Father's vegetable patch became both parts of the main course at dinner but also part of the centrepiece playing tribute to fall; the wildflowers picked fresh from his Mother's garden were lovingly fashioned into a wreath for Mother's Day - unique touches helping to transform ordinary moments into extraordinary celebrations.