Entertaining 1.0 – My Insider Tips to Make Your Next Party Perfect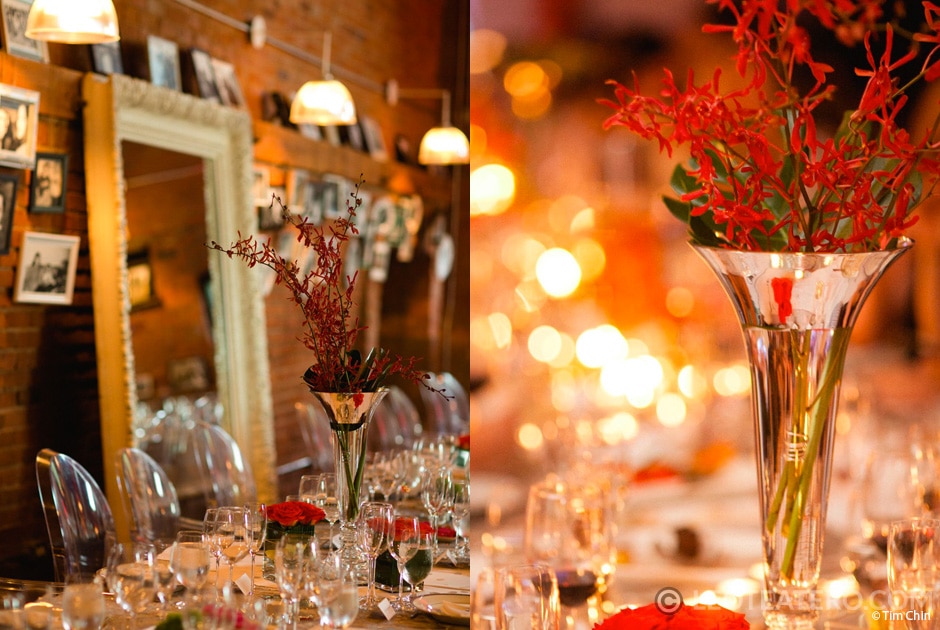 For many people the idea of organizing an event can be daunting. But what most people don't realize is that they are already good at planning events. Think about how many times you have organized Christmas dinner, Thanksgiving or even a child's birthday party? You have done it before, now you need to take those lessons with a little help from me and use them for your next soirée.
The key to any great event or entertaining is to plan, plan and then plan. Sit down and write out what you want to do. What are you trying to accomplish? Is this an office party, an anniversary celebration, a cocktail party or dinner in your home? It is very easy to forget things, so write it all down and do not do things on the fly! Decide what your mandate is going to be, then write your guest list and finally figure out how much money you have to spend. I actually use Microsoft Excel for all of my event planning. It gives me a nice way to write budgets, create task lists and even do the invitation mailings. But for simpler events I just use a folded piece of paper with notes on it.
Once you have started your plan, figure out the timing. How long do you have to plan? I create my timelines by organizing backwards from the date of the event. So I write on my plan when things will need to be done to ensure it is delivered or made on time. For example, if I am ordering flowers, I should give the florist a week or two notice. For rentals perhaps a month's notice. If I am making a cake and it takes two days, I need to factor this into the plan too.
Once you have an idea of all of the necessary things that you need to accomplish, then you can organize who will take care of each task. Is there a group of people to help? Can you engage your partner, family, friends or colleagues? There are many cost-effective ways that people who don't have lots of money can entertain with style and grace. A good way to discern this is to pick and choose your battles. Do everything ahead of time and only do some cooking the day of the event. Choose what is important to you and do that well.
I also clean, de-clutter, set the room and table the table the day before. I also choose a menu that can be made ahead of time and either frozen or stored in the fridge, leaving me to do minimal cooking on the day of the event.
The little extra in the room
If you are doing a décor, do it yourself. There are numerous videos online for making simple yet elegant paper decorations. I did a mid-winter merriment party once for 100 people and spent a total of $50 on décor, as I made 3D snowflakes, paper balls and balloons all in ice blue and hung them from the ceiling. Try colour blocking everything (the use of two opposite colours) or a monochrome theme (the use of only one colour but different tones). Order one hundred helium balloons with string and let them rest on the ceiling. For another event, we ended up spray painting various items (cowboy boots, an old dying palm tree, old picture frames) in gold and left them sitting throughout the room to be used as photo props. You can also ask your guests to wear the same colour. I've done red parties, white and blue parties and white with citrus parties. The key here is more, not less. Just have some fun.
The table
For buffet tables get out all of the platters and dishes that you will be using and space them out on the table in advance, so you know what will go where and that it will all flow nicely. Never put two hot things beside each other, space the hot items around the table, as they will arrive last and you don't want your table looking half empty on one side. You also should take the time to think about the flow of people around the table. Have you placed each item of food in a sensible area? Your table should be 3D. Create height by using boxes under the linens for plates or cake stands to place food on a higher level. Instead of bowls, use large red wine glasses for your dips, nuts and olives. Arrange your silverware and napkins in interesting patterns.
Flowers
I buy flowers and make arrangements a day or two before and keep them in a cool place to stay fresh. I tend to go with affordable items and buy a lot of them. Tulips and roses can generally be purchased for about $10/€8 for a dozen. Why not buy two dozen of each and place each grouping in a large metal wine bucket or glass vase. For an even more budget friendly item, use washed fruit as a centerpiece. I just laid out 18 pears in a wooden bowl to ripen for jam and they look marvelous beside my centerpiece. Citrus fruits in clear vases are also perfect for this.
Create a separate bar area and a distinctive cocktail
Planning and preparing one or two signature cocktails keeps the drinks flowing and the costs down. A standard measure of gin is significantly cheaper than the cheapest wine and the group drink makes service flow smoothly. Make sure you have a fabulous, non-alcoholic signature. Do remember that you are responsible for what happens in your home when it comes to alcohol and liability. I make iced tea from herbal fruit teas a day before the event and pour them into glass bottles for easy serving the day of the event.
.
Get Help
Money may not buy happiness but there is absolutely no question that it can when rented for the night. If you are stressed about hosting, why not out-source that stress? Event planners can be affordably hired for one night; my rates are in the hundreds for a day event, not the thousands. Most of us can't afford to have our parties fully catered and planned by a professional, but if you are careful with your budget and do a lot of the advance work yourself, many can find few dollars to hire a server or bartender. Standards rates would be $20 /€15 per hour, with a four-hour minimum.
Rent dishes, glasses, chafing dishes and linens
You will be pleasantly surprised at rental pieces and you get to send it back without having to wash or clean anything. You can also go to thrift stores and find lots of treasure for cheap. Mix them up; just be sure to stay within a monochromatic scheme. Alternatively, use the things you have in the cupboard. There is nothing more frustrating to me than to hear that people do not use their grandmother's china. Life is too short: use the china and put some cake on it!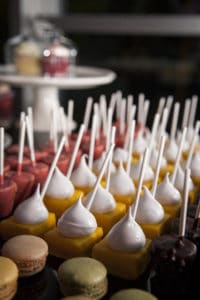 Outsourcing food
Purchase already-made items that can be easily reheated at home. I generally do this for anything labour-intensive. This is especially great in big cities and in France, as there are lots of caterers. I always speak with them weeks in advance to ensure they can do the order and hopefully negotiate a discount for ordering in quantity. I routinely order samosas, spring rolls, accras de morue (fish poppers), falafels and meatballs.
Keep it simple
Simple is always the best way to go when planning for a large gathering. Choose six great food items, not sixteen. Buy only two or three different varieties of wines, so you don't run out of anything. Not only will your party look more effortless and professional, but also you will save money.
Social Engineering
Whether it's family, friends or co-workers, some people don't get along and throwing alcohol into the mix can create a toxic cocktail. I always use place cards at my dinner table and take care of who sits with whom. Remember, as host you have the power and responsibility of a ringmaster, and during my events I am always keeping an eye open to ensure things go smoothly and move quickly and quietly when they don't.
Relax and breathe
If you are stressed you will inevitably share that stress with everyone in the room. So be calm and know that everything does not need to be picture perfect. Before you open your door to family, friends and colleagues, take a moment to just breathe. For those who do yoga, the tree pose is perfect for this moment. So take 5 minutes to focus, to relax and to breathe. You've got this and it is going to be great !
Vivre ma France