A Geordie Love Affair: A Dreamy Gay Wedding in Bordeaux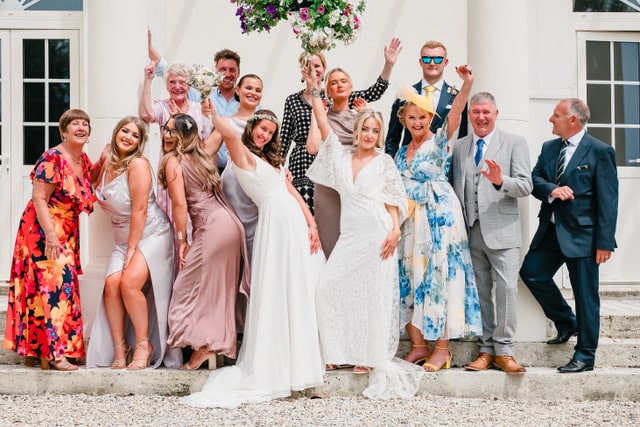 Love knows no boundaries, and when it comes to celebrating love, the destination becomes just as important as the couple itself. This summer I organized a recent heartwarming event, a Geordie lesbian couple embarking on an unforgettable journey to a Château de Seguin, in the picturesque region of Bordeaux, France, to exchange their vows. This enchanting celebration of love brought together family and friends from Newcastle-Upon-Tyne, in England, creating a truly memorable and inclusive experience. Join me as we delve into the details of this exquisite wedding, capturing the essence of love, joy, and the beauty of celebrating diversity.


Setting the Scene: The Chateau and its Surroundings

Château de Seguin is nestled amidst the rolling vineyards and lush landscapes of Bordeaux, and was chosen for this wedding because it exuded charm, elegance and could house the entire wedding group. The estate stretches over 427 acres with 235 planted in vines. The château, in its current state, was built in 1780 and was designed with its 2 spherical towers and long winery buildings surrounding it's courtyard. But the History of Chateau de Seguin is actually much older, dating back to as early as 780 and was also home to the Count of Seguin, the Administrator of the Emperor Charlemagne. With its limestone walls, manicured gardens, and stunning views of the countryside, it provided the perfect backdrop for a fairy tale celebration. The couple fell in love with its rustic yet refined ambience, which perfectly complemented their vision of an intimate and romantic wedding. The ended-up renting for the week, starting on a Monday and leaving on the Friday, with the wedding day held on the Wednesday. This in turn helped reduce the costs, as it was a weekday wedding, not a weekend wedding. And the best part? the chateau and B&B sleeps up to 40 people, which meant that most of the wedding guests were staying in the same place on site.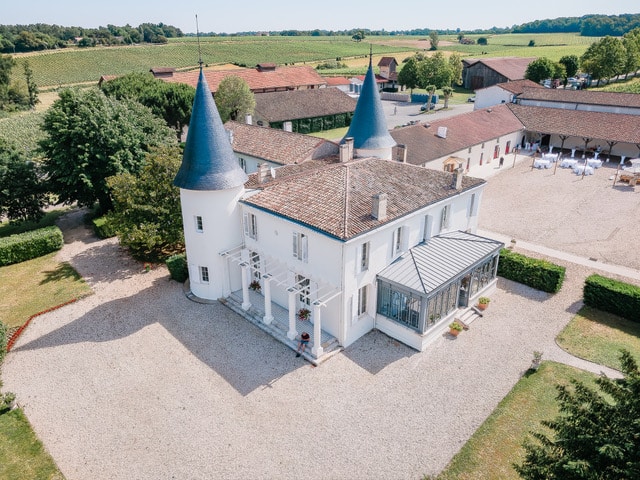 The Love Story: Lucy and Tory

Lucy and Tory, the radiant couple at the center of this celebration, had a love story that inspired everyone present. They first met in Newcastle Upon Tyne, where their paths crossed during their shared passion for nursing. Over time, their friendship blossomed into a deep and profound love, and they soon knew they were soulmates destined to spend their lives together.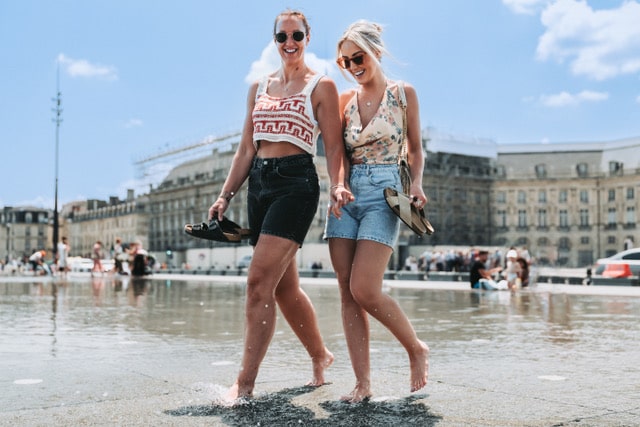 Planning the Perfect Day

Organizing a wedding can be a daunting task, but Lucy and Tory were determined to make every detail of their special day reflect their love and commitment to each other. They first selected the enchanting chateau as their venue and then began to pull the event details together. They quickly realized that this was no small feat trying to organize a wedding in Bordeaux while living in Newcastle upon Tyne. So, they contacted me and asked for my help. Together we worked out a plan to showcase their priorities: food, wine, live music and dancing.
After the ceremony, guests were treated to a charcuterie board and specialty cocktails like an amaretto sour and mojitos, along with great wines from Domaine de Montrose near Pezinas and Bosco Prosecco. At 6pm a Funky Fresh Music Band began a stellar performance for our guests, who happily danced along to the live music, then followed by a DJ. Later in the evening, our guests were then treated to a choice of 5 kinds of hamburgers and chips from the fabulous Original Burger Food Truck. And we topped if off with a stunning three tiered with three flavours croquembouche by Emmanuel Verité at Arts Sucrés. It also wouldn't be a Geordie wedding if everyone didn't jump into the pool at the end of the night to cool off.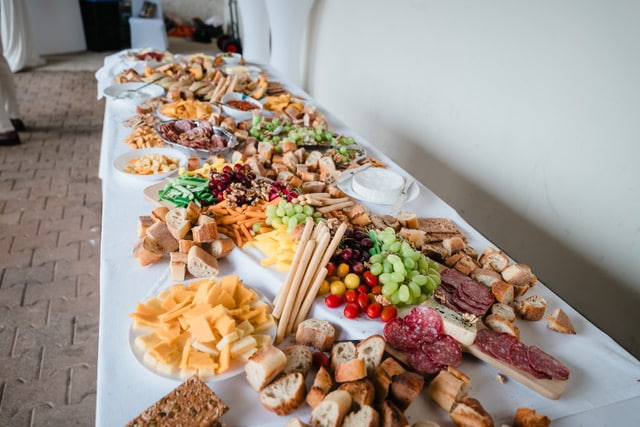 Capturing the Beauty: Décor and Styling

The décor for the wedding was a harmonious blend of elegance and simplicity. Soft pastel hues, delicate floral arrangements, and romantic elements created an intimate atmosphere within the chateau's grand court yard. The couple's love for nature was reflected in the personalized elements incorporated throughout the venue, such as wooden place cards, sign boards and rustic floral arrangements created by Mohala Art. All of the fabulous photos and drone shots were done by Photographer Extraordinaire, Chris Storey Photography.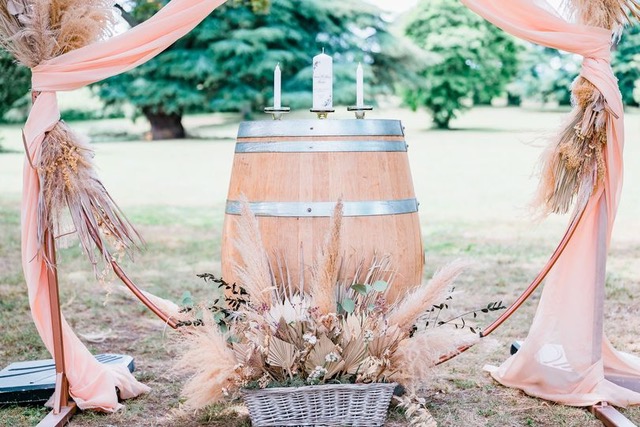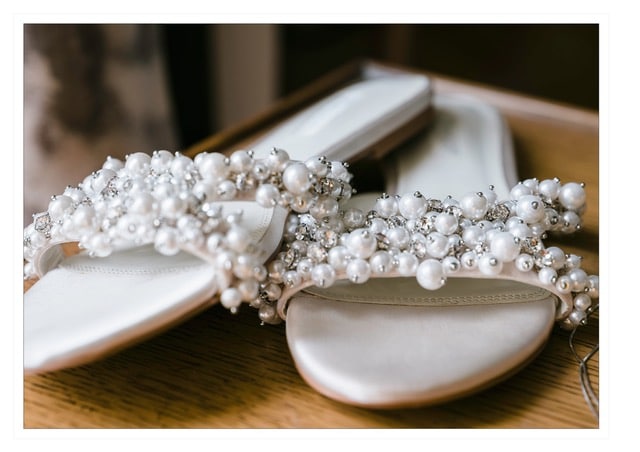 Celebrating Newcastle's Vibrant Diversity and Inclusivity

One of the most remarkable aspects of this wedding was the diverse group of attendees, all hailing from the vibrant city of Newcastle, who came together to celebrate love and support Lucy and Tory. Friends and family from various backgrounds and communities within Newcastle traveled to Bordeaux for the entire week, highlighting the power of love to transcend boundaries, even within their beloved hometown. The atmosphere was filled with the unique spirit of Geordieland, as everyone embraced the couple's journey and celebrated their love with the warmth and inclusivity that Newcastle is renowned for. This gathering showcased the incredible diversity within the Geordie community, uniting people from different neighborhoods, cultures, and walks of life. It was a testament to the city's unwavering commitment to acceptance, love, and the celebration of all forms of love, making this wedding an extraordinary representation of Newcastle's vibrant and inclusive spirit.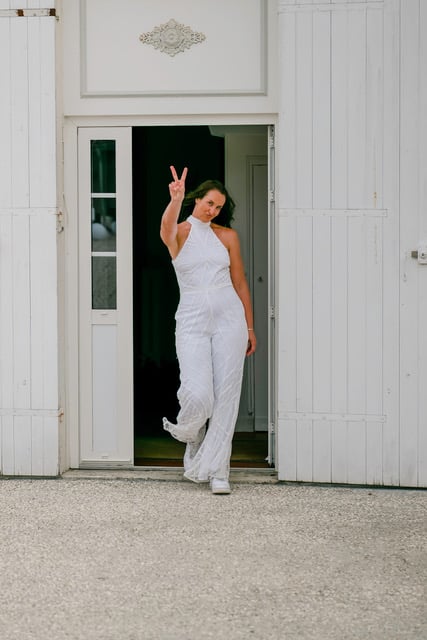 The Ceremony: A Profound Exchange of Vows

The ceremony itself was a deeply moving and heartfelt affair. Against the backdrop of the chateau's picturesque gardens, Lucy and Tory exchanged their vows underneath four plane trees, declaring their love and commitment to each other in front of their loved ones. There was not a dry eye in the crowd as their heartfelt words resonated with the essence of true love, acceptance, and unity.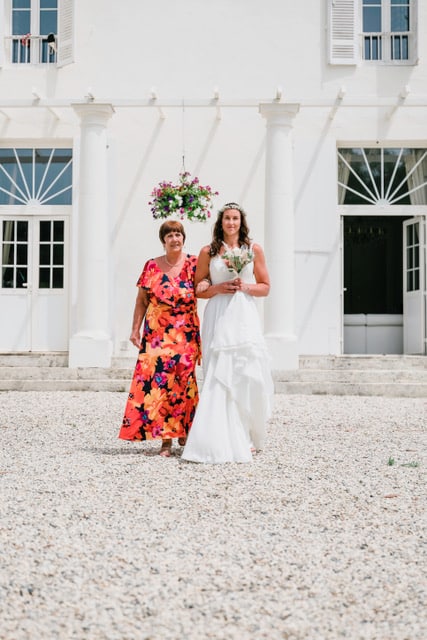 This wedding chateau de Seguin in Bordeaux was a celebration that will be etched in the memories of all who attended. And we even have a short video of it. From the enchanting venue to the heartfelt vows, every aspect of the day was a testament to the power of love and the beauty of diversity. This extraordinary event showcased that love knows no boundaries and that celebrating love in all its forms is a powerful and transformative experience. It serves as a reminder that when love is the focal point, magic unfolds, and hearts are forever touched.
Happy planning!