14 Things Every Bride Needs in their Wedding Day Survival Kit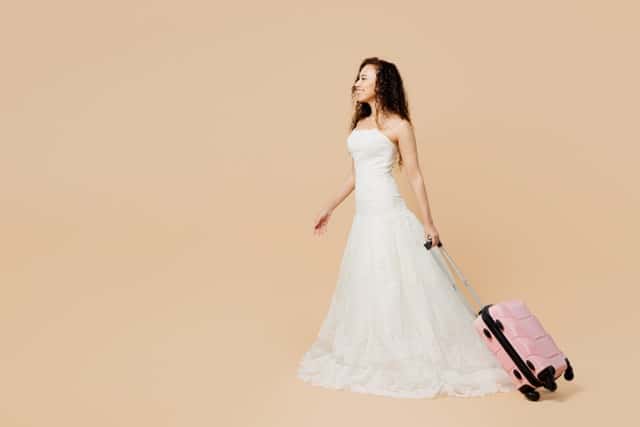 Your wedding day is a whirlwind of emotions, excitement, and countless details to manage. To ensure a smooth and stress-free experience, it's essential to have a well-prepared wedding day survival kit by your side. This kit will serve as your trusty companion, ready to tackle any unexpected mishaps that may arise. In this blog post, I'll share fourteen essential items that every bride should include in her wedding day survival kit, because even the most organized bride needs a back-up plan. So, let's get started and ensure you're fully equipped for your special day.
1. Mini Sewing Kit: A mini sewing kit can be a lifesaver for any wardrobe malfunctions. Include safety pins, needles, threads in common colors, white duct tape and small scissors. You'll be prepared for any last-minute alterations or minor repairs.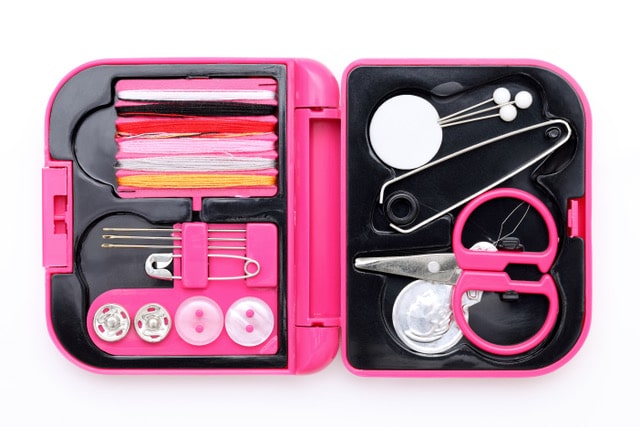 2. Touch-Up Makeup: Carry a small bag of touch-up makeup essentials to freshen up your look throughout the day. Include items like lipstick, blotting papers, concealer, and a small mirror. Be camera-ready at all times.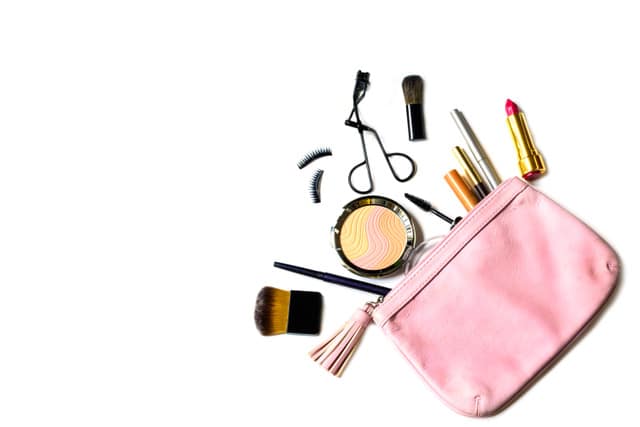 3. Hair Accessories and Styling Tools: Pack extra bobby pins, hair ties, and a travel-sized hairspray to keep your hairstyle intact. Having these essentials will allow you to fix any stray strands or maintain your perfect up-do.
4. Nail Polish and manicure Kit. If you've had your nails done earlier in the week, be sure to buy the colour of polish from the salon for quick little touch ups on the big day.
5. Comfortable Shoes: While your wedding shoes may be stunning, they may not be the most comfortable option for a full day of festivities. Pack a pair of comfortable flats, sandals or even flip-flops, to give your feet a break when needed.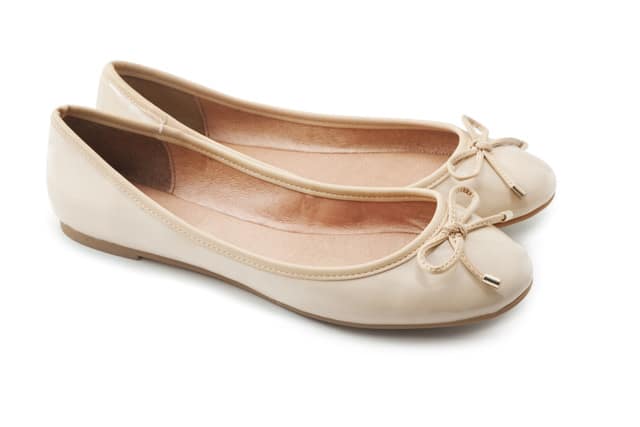 6. Toothbrush, Toothpaste, Breath Mints and Tissues: Ensure fresh breath throughout the day with some breath mints or small breath spray. Also, include a travel pack of tissues for any unexpected tears of joy.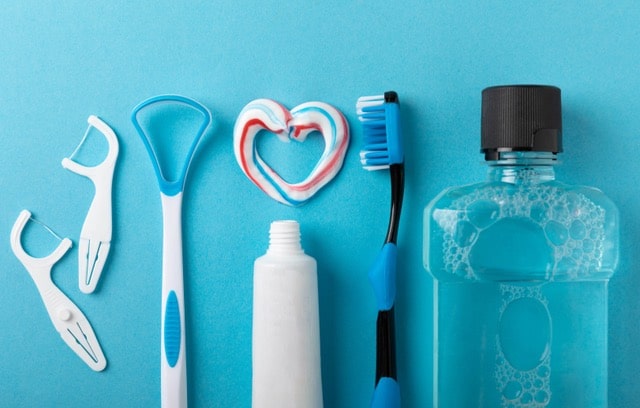 7. Snacks and Water: Stay nourished and hydrated by packing some light snacks like energy bars, nuts, or fruits. Carry a bottle of water to keep yourself refreshed and energized throughout the day.
8. Pain Relievers: Headaches or muscle tension can dampen your mood. Include some pain relievers like ibuprofen or acetaminophen to combat any discomfort and keep you feeling your best. Also be sure to have heart burn pills and sanitizers.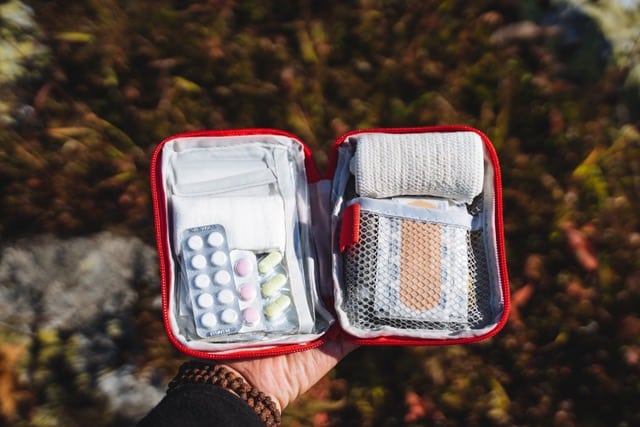 9. Stain Remover Pen: Accidents happen, especially when it comes to food or drink spills. Keep a stain remover pen handy to quickly treat any stains and prevent them from setting in.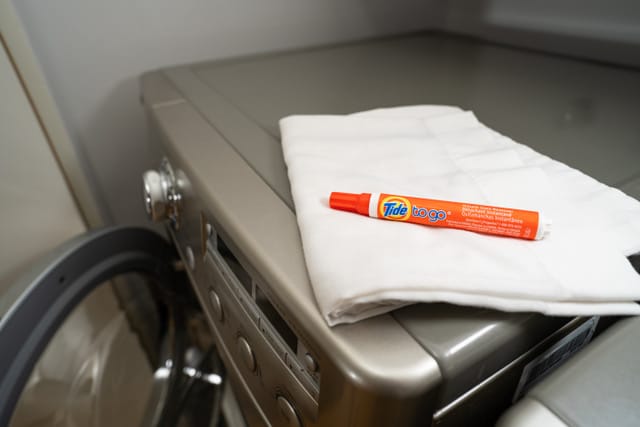 10. Deodorant and Perfume: Stay fresh and fragrant by including a travel-sized deodorant or a spray bottle of perfume in your survival kit. A quick touch-up will help you feel confident throughout the day.
11. A Pee Funnel: or a Bridal Buddy: With a female urination device, you now can stand and pee in any public toilet without having to worry about your wedding dress.  No more squatting, crouching or wiping.  Now you can urinate while standing up without taking off your entire dress. Click here to get one now.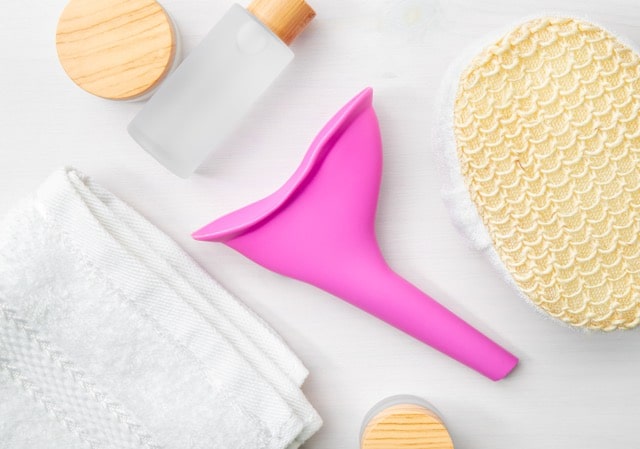 A Bridal Buddy is also this amazing invention, where you wear a small net under your wedding dress, that allows you to pull a string on the sides to lift your dress easily. Check it out on line at Bridal Buddy.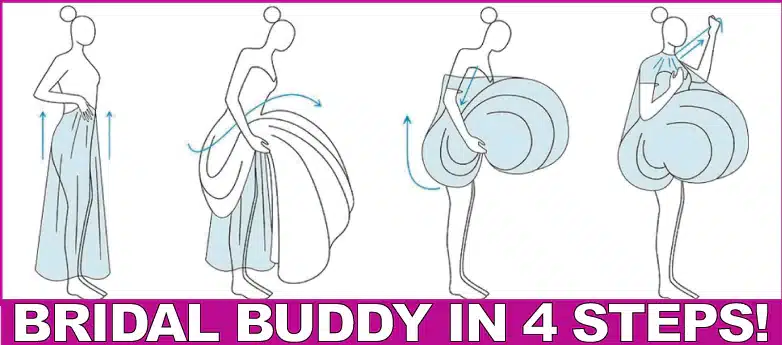 12. Band-Aids and Blister Pads: Protect your feet from potential blisters with adhesive band-aids or blister pads. Dancing and celebrating should be pain-free, so be prepared to take care of your feet.
13. Emergency Contact List: Compile a list of important phone numbers, including your vendors, venue coordinator, and close family members. In case of any last-minute emergencies or questions, you'll have quick access to the necessary contacts.
14. A Copy of the Running Order and Timeline.A Bride should have her running order and timeline with her to know what is happening, but as I have said before, she should not be running around making sure things are done. This is a job best left for a bff, maid of honour or your wedding planner.
A well-prepared wedding day survival kit can be a bride's best friend. By including these fourteen essential items, you'll be equipped to handle any unexpected situations that may arise, allowing you to fully enjoy your special day without a hitch. Remember, it's better to be prepared and have peace of mind than to stress over small mishaps. Here's to a smooth, joy-filled wedding day!
Happy Planning