A Southern France Garden Wedding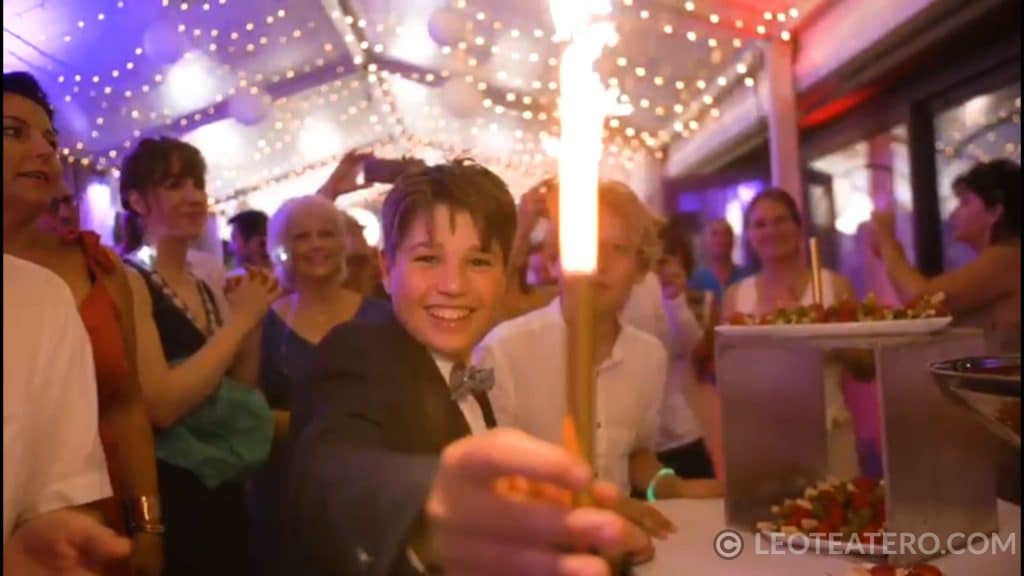 Nestled just outside of the southern French city of Montpellier, is Gîtes les Coquilloux, a family owned and operated villa, situated in a beautiful Mediterranean garden, with a huge swimming pool, and the Pic St Loup and the Cévennes mountains in the background. It was the perfect setting for my first wedding in France, which took place this past summer with a fun Southern French couple. For many, the event was a weekend affair, with guests arriving on Friday afternoon and leaving Sunday and Monday. Casual events took place all weekend long with the guests staying at the space.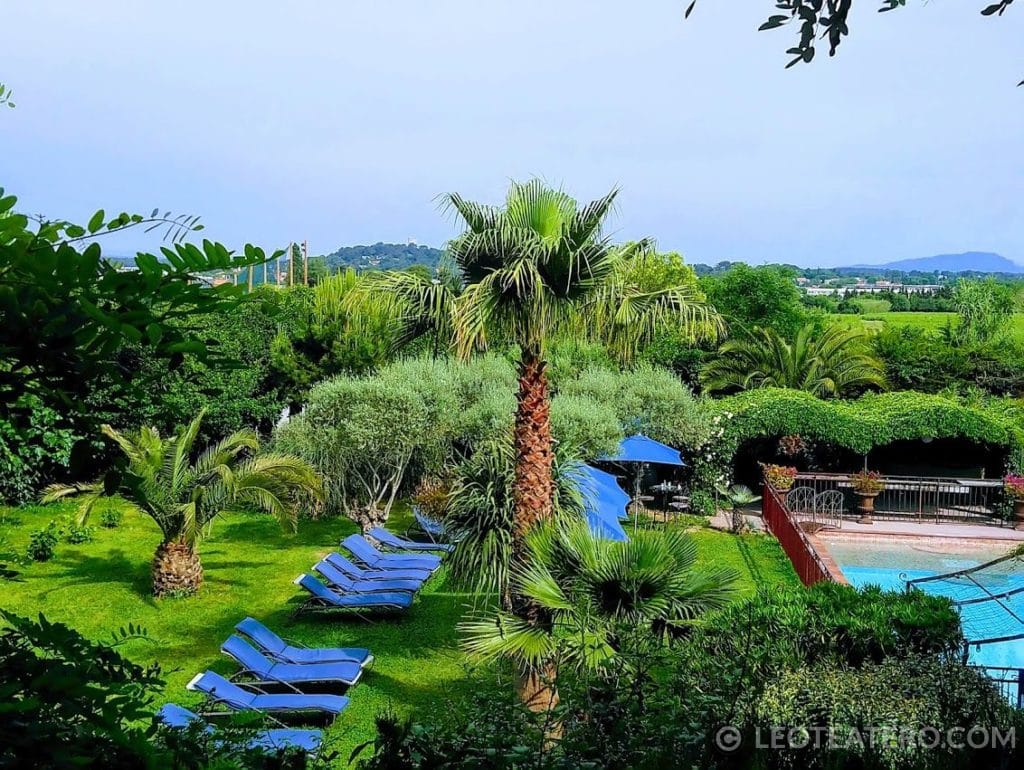 Hiring me to organize your special day will take the stress out of your life and you'll be able to relax, enjoy the wedding and the time with your guests. It will also ensure the finest details are well taken care of, without you having to think about it. Last but not least, hiring a professional event planner will save you large amounts of money in proportion to the size of your event and alleviate stress.
But let's talk more about the wedding itself. There are a few interesting French traditions which bring a certain je ne sais quoi to the special day.
A French wedding must take place at la Mairie (Mayor's office) as they are civil ceremonies and must be performed by the Mayor. There is no other way to be married in France. Religious wedding ceremonies are not recognized by the state, only civil ones performed by a government official (like the mayor). Some couples do have religious ceremonies, but they are purely spiritual than legal and usually follow the ceremony at la Mairie. The official wedding at la Mairie is a public event and the doors of the room must stay open to allow anyone who opposes the marriage to do so easily.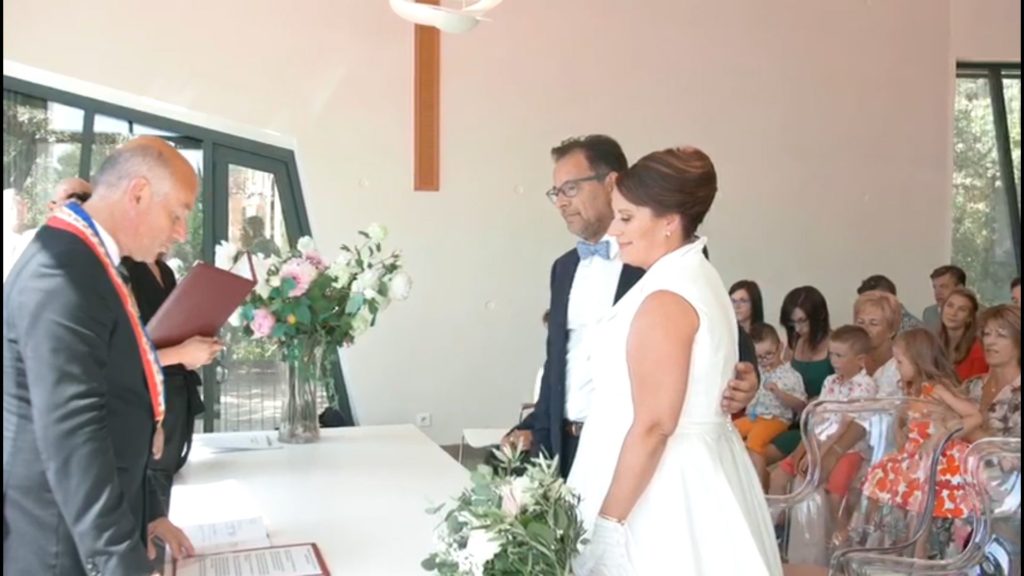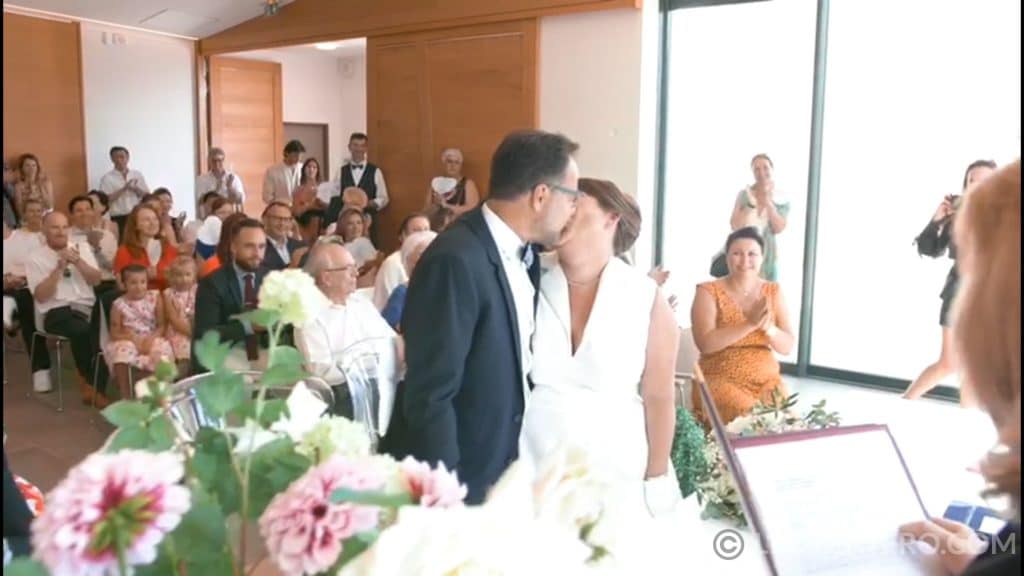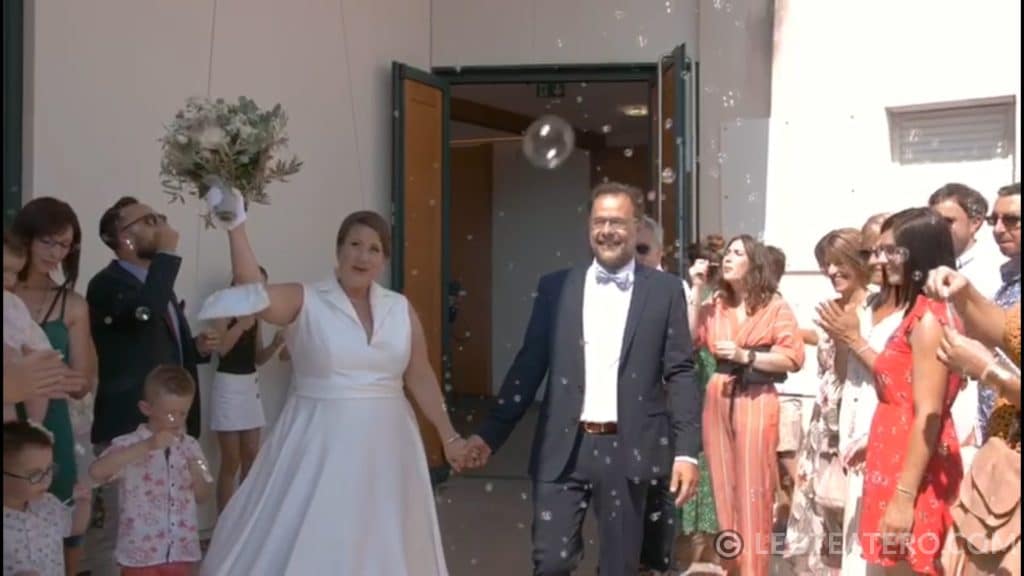 Another cool thing about a French wedding, is the focus is on the two families coming together, not just two people. At French weddings there are no bridal parties, only two witnesses for the celebrants and perhaps flower girls and boys. French couples tend to spend more money on space, food & drink for their guests and on keeping the DJ going until the small hours of the morning. Once the ceremony was over at la Mairie our guests came back to the venue where we began the evening with the Vin d'Honneur (a cocktail reception) followed by an apéro dînatoire with live music in the garden oasis. A dînatoire is basically a dinner without the formality of being seated at tables. Guests were encouraged to sit wherever and with whomever they like and to mingle throughout the night. To promote this, I installed a few tables with chairs, but also two lounges and groupings of four seats throughout the garden. We strung paper lanterns with lights throughout the garden and terraces, and added origami stars to the tables with flower arrangements. Each guest was also given small lights to wear, perhaps in the ear, or pocket and it was a big hit! When the sun set everyone was lit.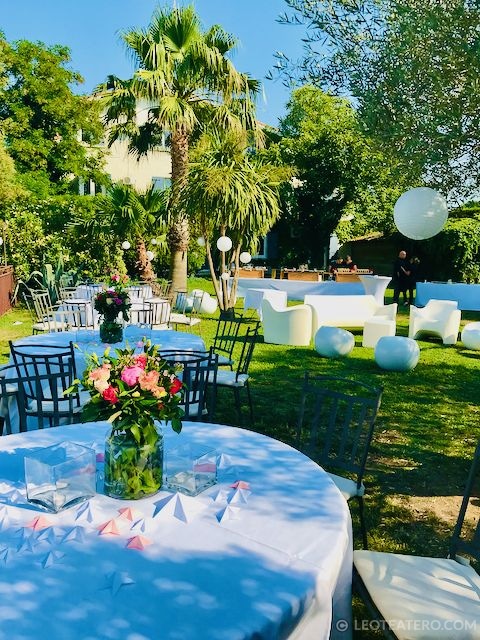 At some French weddings the families play games or perform humorous skits about the happy couple. At this recent wedding some speeches were made, but not too many, as one can get bogged down with talking, but the friends of the groom and bride said a few words. The father of the bride did give a moving speech about the bride and her mother, who recently passed.
We were in a garden and not an enclosed space which made the event so much more special under a starry night. Our guest relaxed on the modular furniture and round seated tables, with a live band who performed four sets then a DJ, who brought the party to dance the night away. We even had guests swimming in the pool, later that night as the daytime temperature was above 30°C/90°F. If you attend a wedding in the south of France, be sure to choose loose, natural fabrics such as linen or breathable fabrics for your wedding outfit, don't forget the sunscreen and pack a bathing suit, in case of an impromptu pool party.
I've said this before, my events team on this job was wonderful to work with and Traiteur Grand was who we chose for the food. We chose the cocktail dînatoire because the bride and groom are real foodies. They wanted their guests to have a variety of different things to eat. Traiteur Grand provided several animations (where someone makes the food in front of you), like sushi or slicing cured ham. We worked closely with Melaine Atsio-Guamali and their chef to pick just the right combination of finger foods and animations. We even had ice cream hand made on the spot, around midnight as part of the late-night snacks! Traiteur Grand is a local caterer and I could not be any more pleased with their work and service. It was all perfect. Traditionally you need to book your caterer at least a year or more in advance, especially if you want a specific one and if your wedding is in the summer. I also recommend you do a tasting and know what you are getting, as we changed some of the original menu once we tasted it.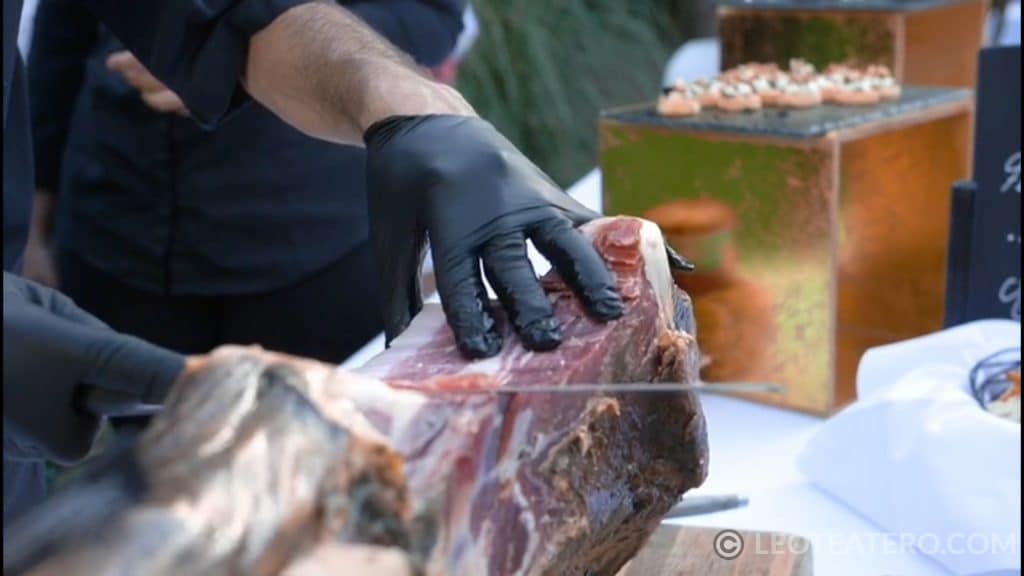 I also rented modern furniture, some of which even glowed in the night, which gave us added light and décor for the evening in the garden.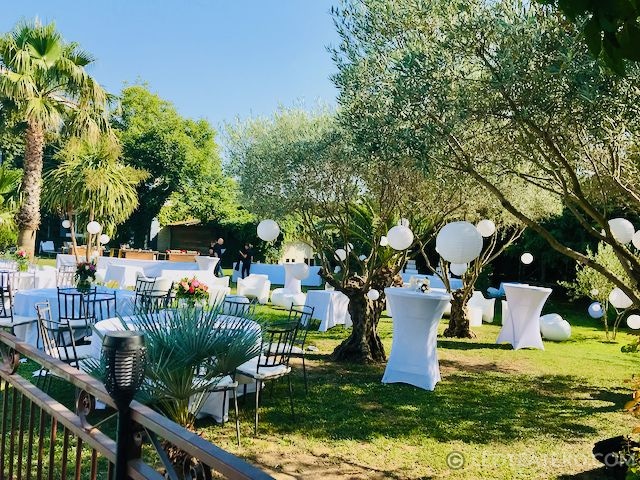 We also hired a private mixologist and barman, who spent the evening tending the bar and making a big show as he served three signature cocktails for our guests. The Moscow Mule, a Mojito and a Ginger Gin Fizz. As well as an excellent DJ, who worked closely with us in collecting all of the songs that we wanted to hear on the big night.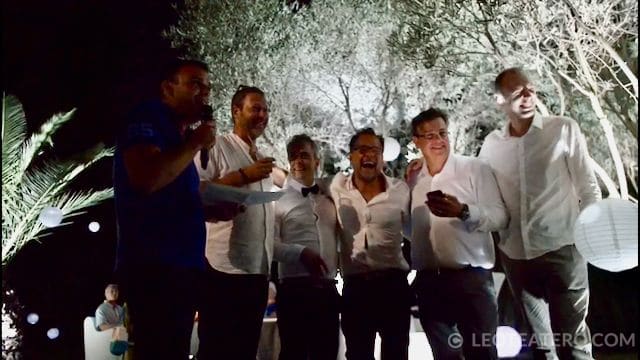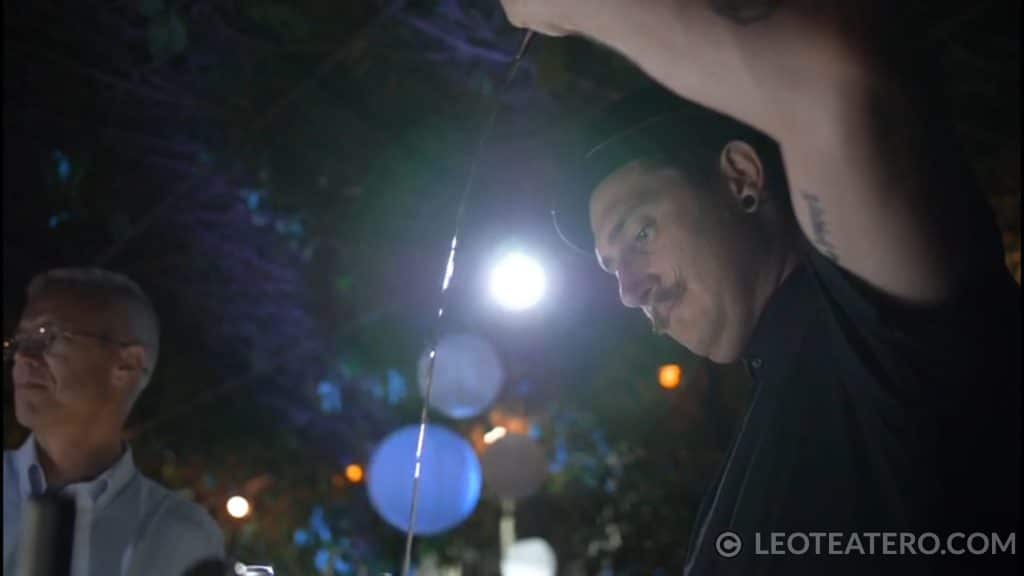 For many French weddings the traditional wedding cake is croquembouche – a dessert tree of vanilla cream filled, Pâte à choux otherwise known as profiteroles. Invented by French pastry chef Antoine Careme in the late 1700s, the croquembouche is a tower of cream-filled, puff-pastry balls that are piled into a high pyramid and encircled with caramelized sugar. This sugar is what gives the dessert its name—croquembouche loosely translates to "crunch in the mouth." The croquembouche cake is sometimes replaced with an alternative conical offering – maybe macaroons or other French pastries. For this wedding we chose a pièce montée, with a variety of sweets, chocolates and pastries. The entrance of the dessert is usually the pinnacle of the evening, its arrival signaled by dimmed lights, music and even sparklers.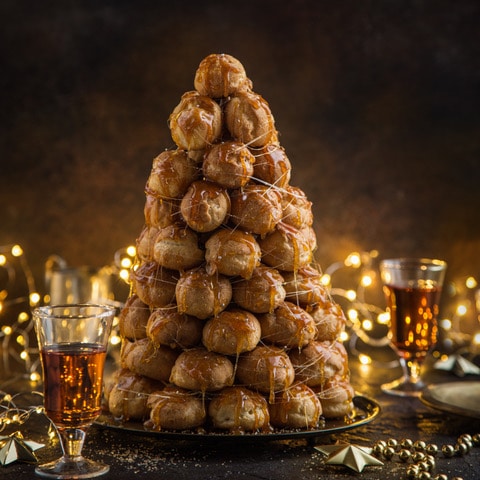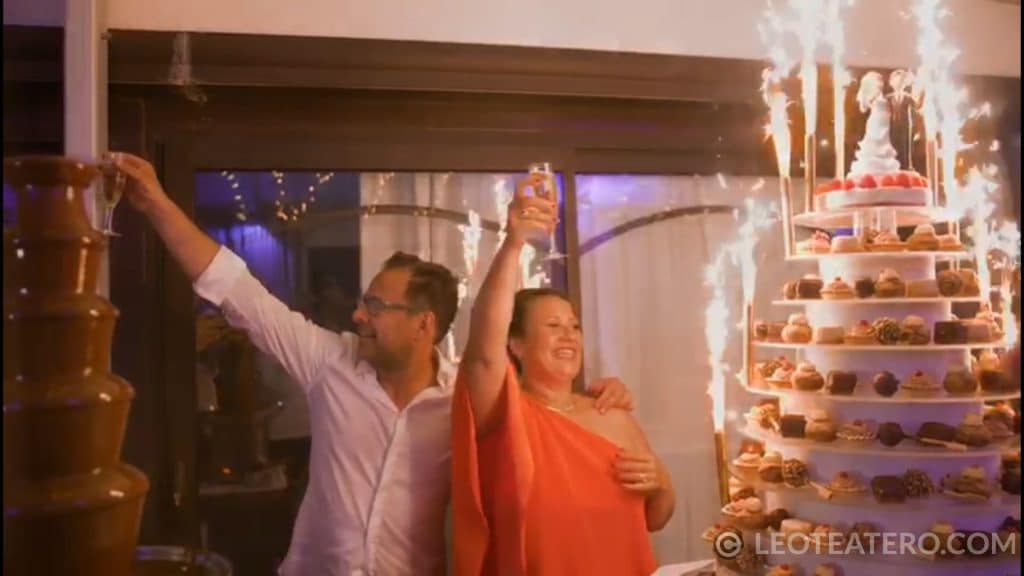 Another big thing about French weddings is the wine and more importantly the Champagne. There are three main customs for champagne. The first is the Sabrage, where a bottle of champagne is opened using a sabre. It's incredibly swashbuckling and has a definite Wow factor! Another champagne related custom is the French masterpiece which has been adopted all over the world – pyramide de champagne or champagne tower. The other custom, which my couple choose is to serve ready to go champagne in flutes when the pièce montée was presented, lit up with sparklers.
For take away gifts, as I mentioned before the bride and groom are total foodies and so we had individual bottles of McIlhenny Tabasco made for each guest, along with baby bottles of rosé. We were also in a garden, so we provided flip flops and heel protectors for our guests too! Of course, given that this took place at the end of June, each of our guests were given a beautiful white fan to keep themselves cool.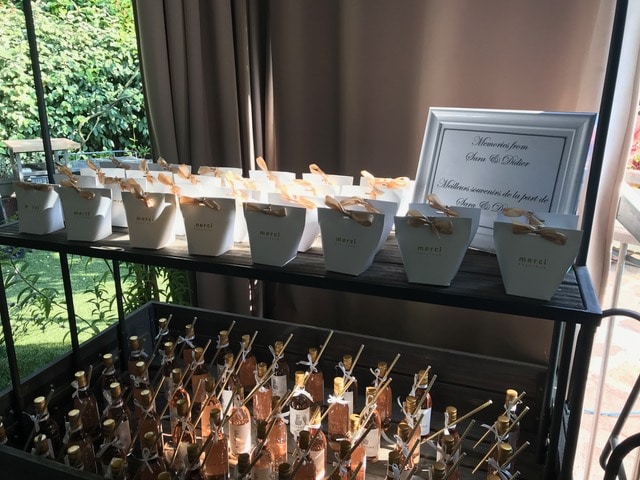 Another interesting tradition for French weddings is la Soupe à l'Oignon. This thick beef and onion broth with hearty croutons and melted cheese is at the core of French cuisine, no wonder that on the wedding night it has a special place. It is served in the early hours of the morning to help recover from a long night of partying, as French weddings tend to finish around 5-7am, ready with the final drink watching the sunrise. It is a national cure for the hangover. Given that we were along the Mediterranean, we we opted not to do this, but instead to hold an earlier brunch and serve a hearty paëlla. At 11am another catering team arrived to serve the paëlla to the weekend guests and family. Paëlla is a traditional Mediterranean dish with rice, shrimp, chicken, sausages and local spices and definitely comfort food. It was a wonderful day for many to relax by the pool, taking in the sun and scents of the south as they recuperated and spent time together.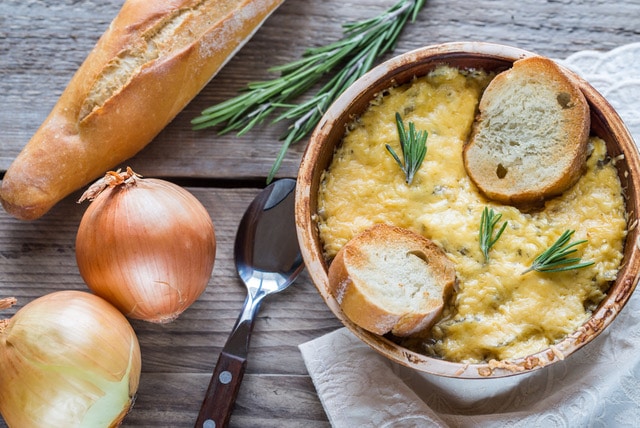 You may associate French weddings with a château but that is not always for everyone. There are endless options like converted barns, elegant country houses and vineyard ateliers. Many venues come with on-site accommodation making it easier to extend the wedding to a weekend or even a week – and take it from me, the venue of your dreams may not be as expensive as you think.
Gîtes les Coquilloux is owned and hosted by Christine and Dominique. Their lovely home houses 32 people into seven comfortable suites. It rents during school holidays and in summer by the week. During the months of May to October weekends are often reserved for milestone events and weddings, and weekdays for tourist accommodation. It is fully private and secure parking, along with a catering kitchen and barbecue area as well.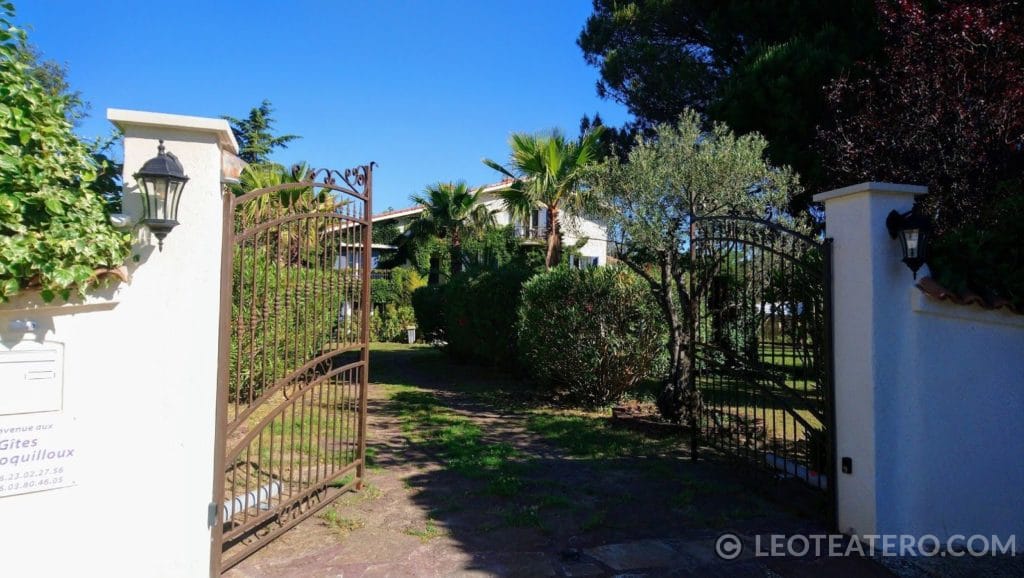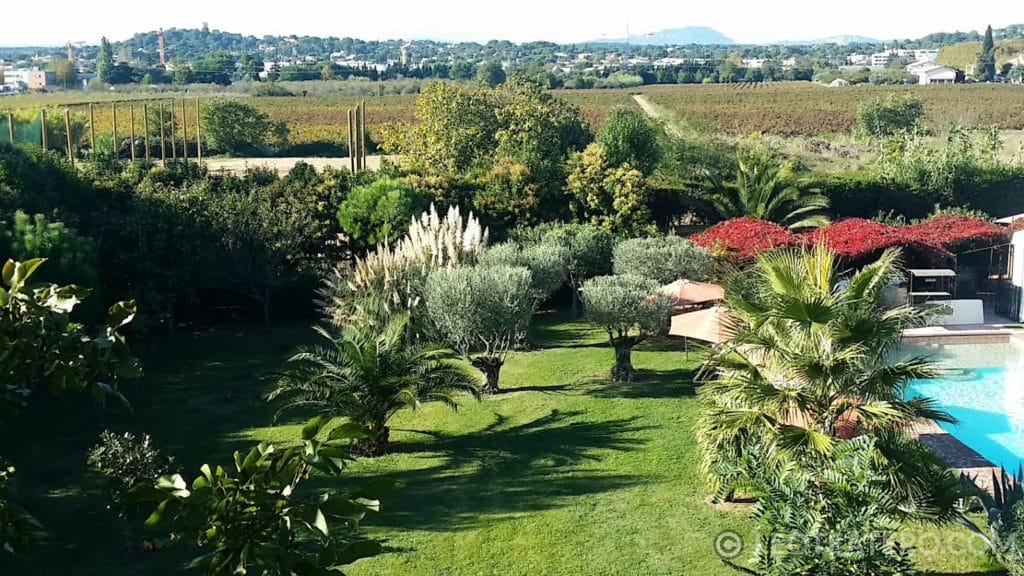 So, what's not to love about French weddings? Beautiful locations, all night partying and family and friends coming together over lots and lots of champagne.
I know my client fully enjoy their day instead of worrying about putting out fires fixing mistakes. No matter the amount of planning, there's always a chance that something could go wrong. Professionals can handle the pressure. We are skilled at thinking on our feet and can execute 'plan B' in time. A planner's quick thinking can help turn a potential disaster into a positive experience. A wedding planner can keep your wedding on track, with nothing falling behind schedule.
France has become a popular wedding destination thanks to its beautiful array of vistas, locations, cuisine, weather and venues. A change of scenery for your wedding will also guarantee for a real holiday in the south of France. So, join me and let's plan your French wedding together. To learn more about my events, click here.
Vivre ma France,

PS. If you like this wedding blog check out three others weddings blogs: Your Fairytale wedding a Château de Flaugergues, Domaine de Verchant, A Languedocien Jewel and a Winter Wedding in Old Montreal.