Wedding Trends for 2022 in a Post-Pandemic World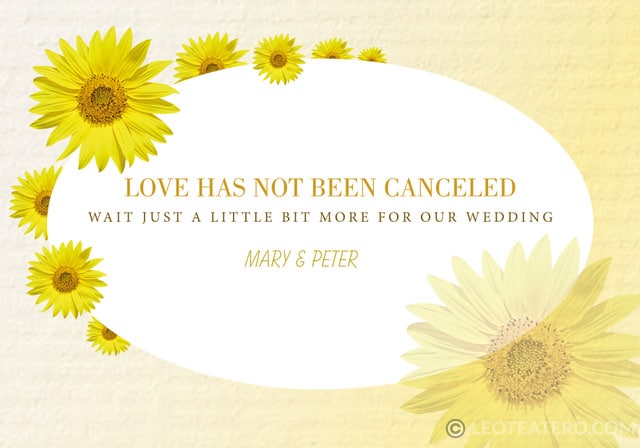 As we move forward into 2022 there are many changes still happening in the events world, changes that are quite unique from previous years given that we are still living through a global pandemic. And while in 2020 and 2021 we saw numerous events, cancelled, delayed or reduced in size, the good news is that celebrations are back on for 2022, albeit with a few workarounds and precautions that any good event planner should be able to help you navigate. Always one to weigh in on what's "en vogue", in this three-part series I'm going to share with you what the greatest themes will be for weddings and celebrations next year. In part one, we're going to look at structure.
Live Streaming Online & Hybrid Events
At home, in the park or online. We spent a lot of time entertaining in hybrid spaces and the weddings of 2022 will be no different. I can tell you now that one of the most inclusive wedding trends for the upcoming year will be to live stream your special day.
For those couples that are challenged with stay at home orders, the Zoom wedding translates the festivities online, bringing together participants, food and festivities for an online celebration. So much more than your lockdown happy hour with drinks, why not coordinate catered food, wine and accessories to be delivered to each guest, alongside instructions for the evening? A dear friend just did his 60th birthday party like this and it was a smashing success. If you're living under stay at home orders but determined to wed, don't despair! Why not bring in an event planner to help coordinate deliveries and create an online ambience to turn your living room celebrations from drab to fab.
For couples proceeding with an in-person event, with a lot of guests still unable to travel abroad or even gather in large groups -live streaming helps save the day. Having your wedding day captured on film has always been popular, but now live-streaming it for those who could not attend will help to mitigate a lot of disappointing FOMO, allowing loved ones near and far to feel involved in your event.
Talk to your venue about live streaming capabilities. Having run a number of live streaming events in my career, I'm conscious of incorporating decor that will really pop on camera, rather than obstructing the view.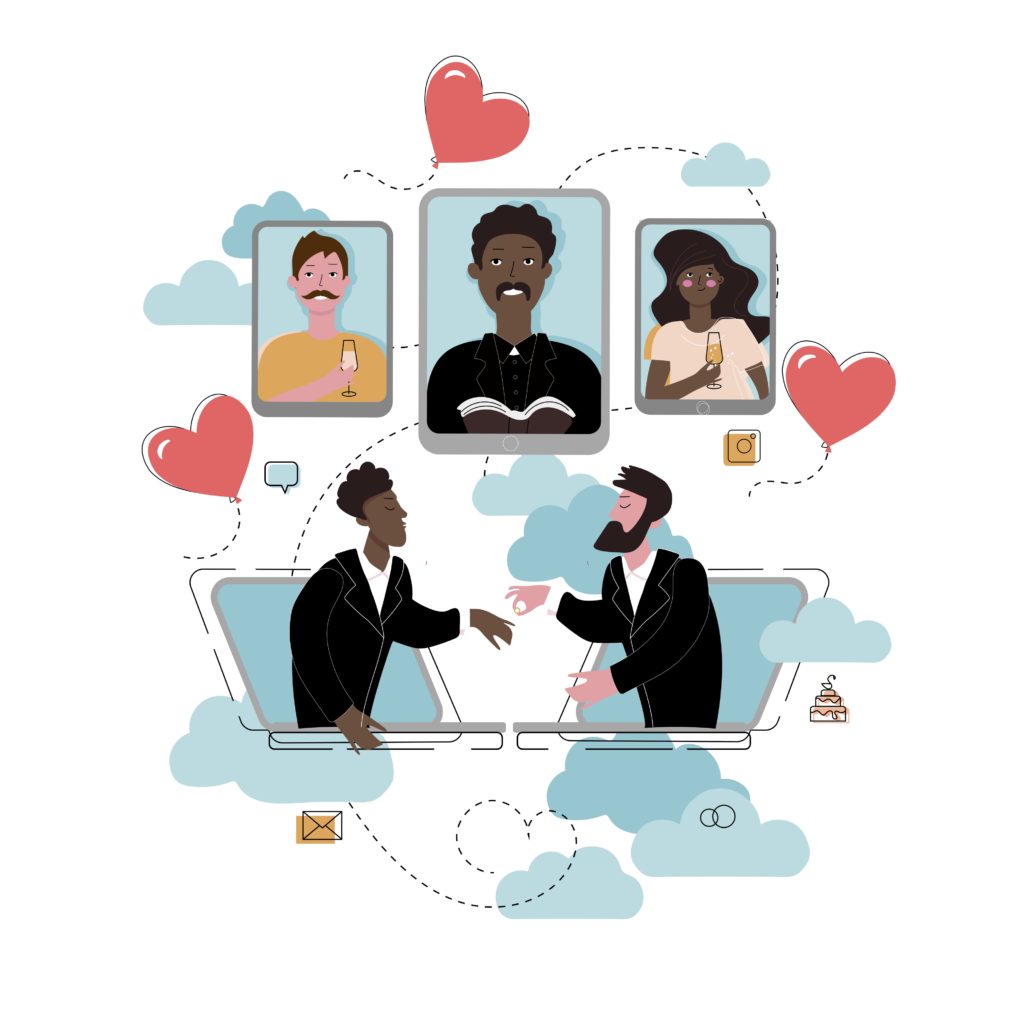 Videography from a Bird's Eye View:
While we're talking about working out angles, it should be no surprise that camera drones will also be another big feature for weddings next year. Excellent for showcasing the atmosphere of your big day and highlighting the beauty of your venue, a drone will allow guests and audiences to experience your event from an entirely different point of view.
When planning for drone photography, make sure there are no flight restrictions or large obstructions around the venue. Your wedding planner can work in tandem with the venue and photographer/videographer to ensure all videography needs are met in a safe and compliant manner in line with the venue's rules and regulations.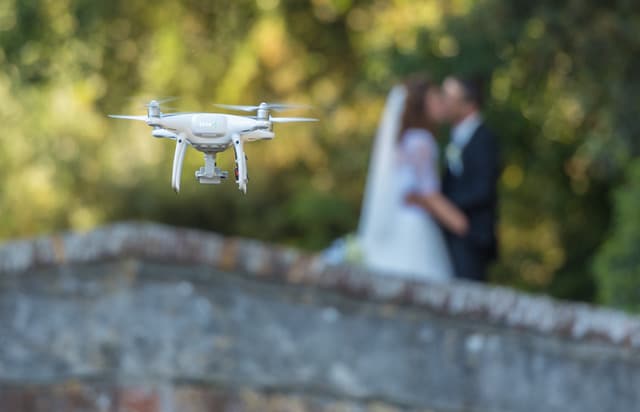 Wed now, party later
In 2021 we saw numerous couples embrace the 'wed now party later' mentality. Fueled by event restrictions, this modern concept will have couples saying their vows to become husband and wife on their own or in restricted group sizes, then holding a date in the future to have a full blowout bash including larger groups of family and friends. Controversial maybe, but becoming Mr & Mrs right now with impressive lavish celebrations to look forward to in the future is certainly spine-tinglingly exciting! I currently have clients who have done just this. They got married last year and this year, on their wedding anniversary we are having a small ceremony and party !
If you're not sure how to navigate the delicate politics behind coordinating a Now vs Later guest list, an event professional can help to offset some of these tensions so that invites are dealt out in a thoughtful and caring manner.
In 2021 we've learnt how to master adaptation. 2022 will be all about rolling with the punches while taking ownership of any areas we can. Changing how you format your wedding can be one way to host a successful event rather than being forced to dreadfully delay. Not sure how? Talk to me and my team.
.
In the next part of the series, we're going to be looking at the hot locations for weddings in 2022. Stay tuned to see where we'll be whisked away to…
Vivre ma France,