9 Things You DO NOT Need at your Wedding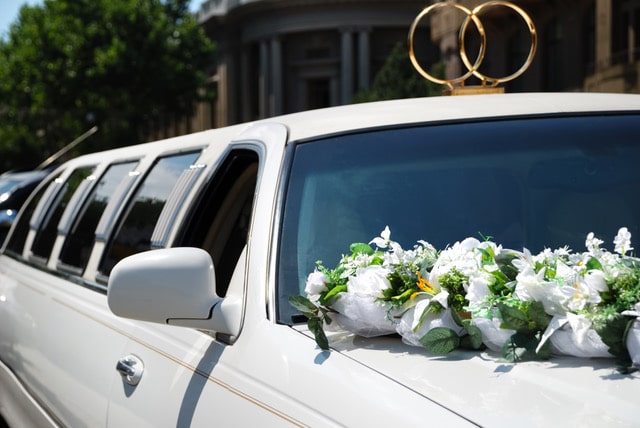 Planning a wedding can be both exciting and overwhelming. With so many details to consider, it's important to make choices that reflect your personal style and priorities. As an experienced wedding planner, I've come across numerous items that can easily be skipped to streamline your wedding preparations, save on your energy and more importantly reduce costs. This is not to say that these things are not great, it's that they can cost a lot and if you are working with a limited budget, they may not be right for you. So, in this blog post, I will share nine original and unique ideas of what a bride can skip out on at their wedding and explain why you won't miss them.
1. Elaborate Wedding Favours: Instead of spending money on extravagant wedding favors that often go unused or forgotten, consider donating to a charitable cause in honor of your guests. This gesture adds a meaningful touch to your wedding while making a positive impact. If you still want wedding favours limit the price of them to under 4$ per person. I have organized many gift favours and can tell you that personalized spices, honey, herbs and succulents are always a hit and under 4$.
These are wonderful favours, and all of them are under 4$: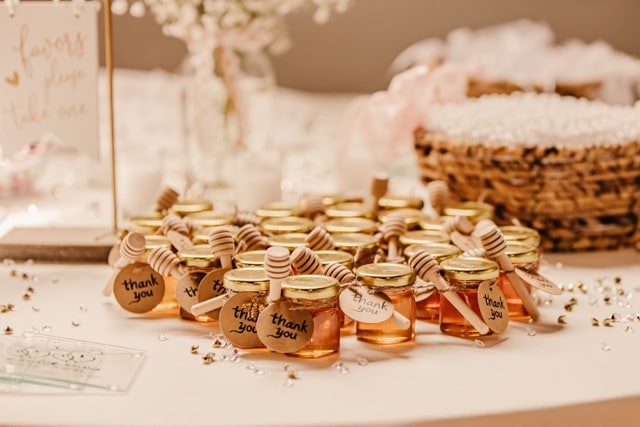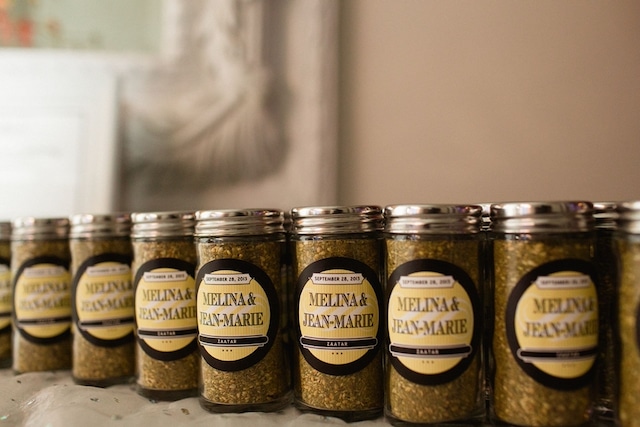 2. Ceremony Programs: Save paper and printing costs by forgoing ceremony programs. Most guests are familiar with wedding proceedings, and a simple sign or announcement can suffice. Use the saved time to create a heartfelt welcome speech instead.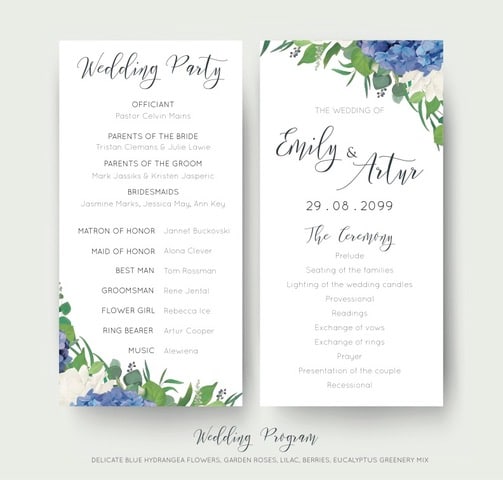 3. Guest Book: Traditional guest books tend to gather dust on a shelf. Instead, embrace the digital age by setting up a creative online guest book or a dedicated email address where guests can share their well wishes and advice. Another alternative to this is just use small pieces of paper and have guests write notes that they'll drop into a large vase. It makes for easier use and great for scrape booking later.
Instead of these expensive guest books: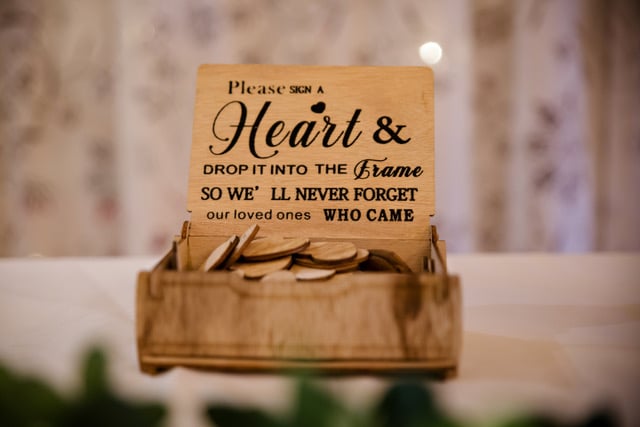 Do these simple and more versatile cards:
4. Over-the-Top Centerpieces: While beautiful centerpieces can enhance the ambiance, extravagant floral arrangements can quickly eat into your budget. Opt for simple yet elegant arrangements or incorporate non-floral elements like candles, lanterns, or unique objects that represent your interests. This will save you lots of money. Another alternative is to use plants or herbs and then plant those in your garden or offer them to guests to take home.
Instead of these centerpieces: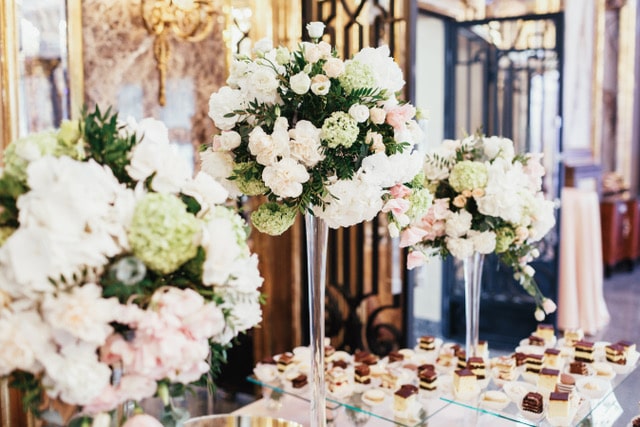 Do these: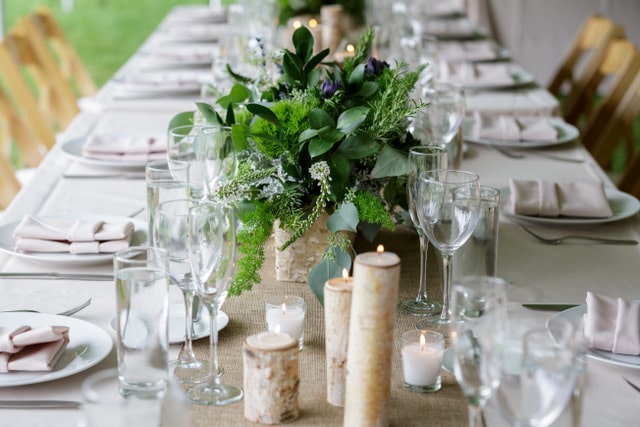 5. Wedding Programs: Skip the expense of professional wedding programs and use online wedding planning tools to create a personalized wedding website. This platform can include important details such as the schedule, venue directions, and accommodation recommendations.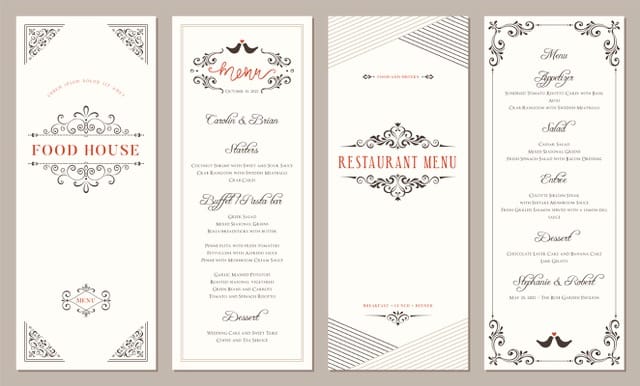 6. Expensive Transportation: Splurging on fancy transportation can drain your budget. Unless it holds special significance, consider using your own vehicles or arranging carpooling for the wedding party. Or if you have a friend with a fantastic car, ask the if you could borrow their it for your trip to and from the ceremony. And remember, you don't need to put tin cans or decorate the car in anyway. Your guests will understand that it's the journey, not the wheels, that matter.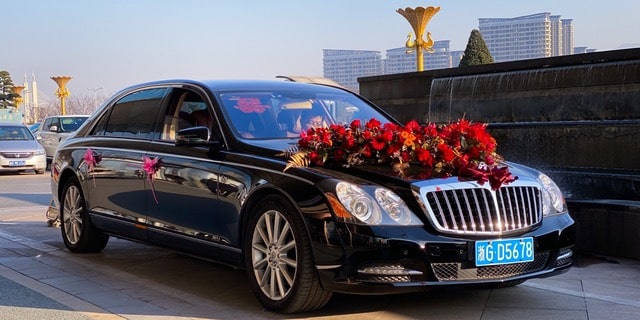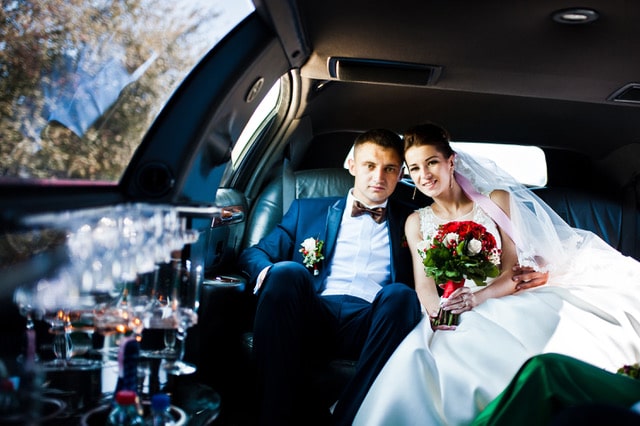 7. Wedding Cake: While a wedding cake is a classic symbol, it's not a necessity. Explore alternative dessert options like a dessert bar, cupcakes, or even a whimsical donut wall. These alternatives can offer variety and cater to different tastes. I have the best idea and one that serves me and my clients quite well – If you want a wedding cake, opt for a smaller decorative one and order slab cakes for the caterer to serve in the kitchen. No one will notice that it wasn't the full cake. And furthermore, you could order extra slab cake, box up a slice, tie a bow on it and give them out as wedding favours. Everybody wants to go home with cake.
Instead of these cakes: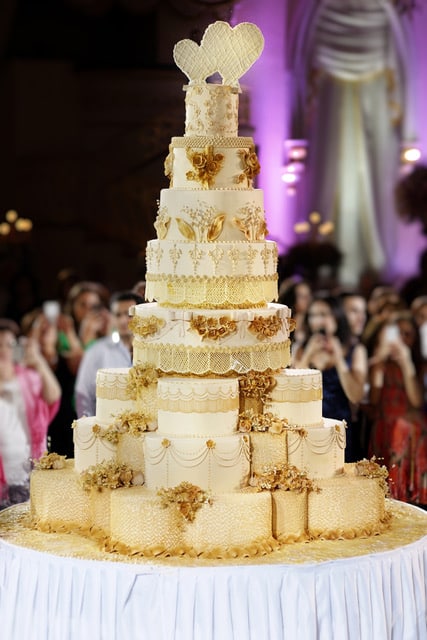 Do a smaller cake and a slab cake to serve and then give the leftovers away as favours: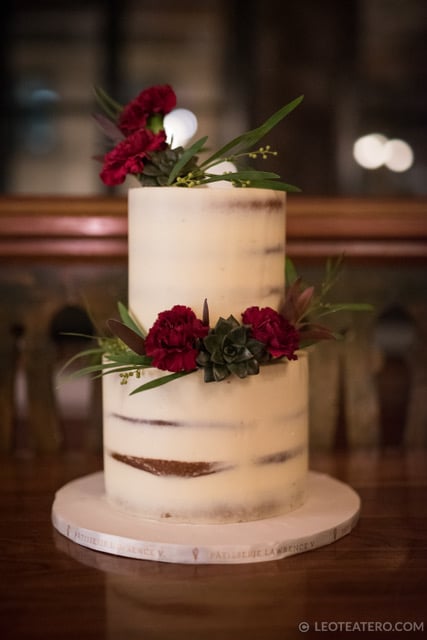 8. Excessive Decorations: Avoid going overboard with decorations that may overwhelm the venue. Focus on highlighting the natural beauty of the space and utilize strategic lighting to create a magical atmosphere. Remember, simplicity can be just as elegant and impactful as extravagance, if not more so.
Instead of this room: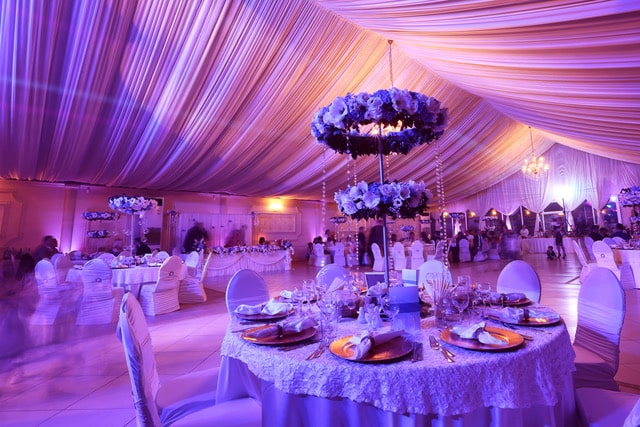 Do this kind of room: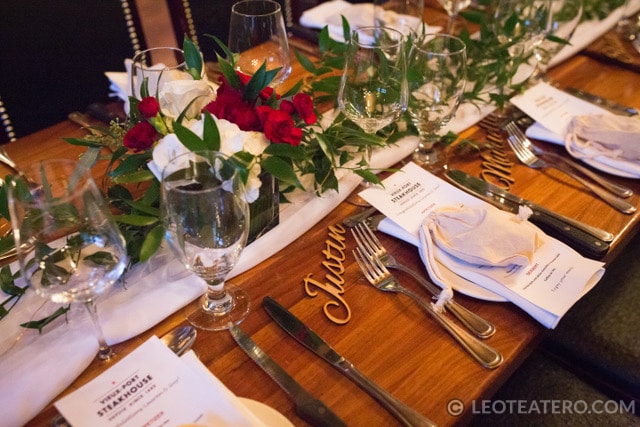 9. Expensive Wedding Stationery: Investing in lavish wedding invitations, save-the-date cards, and RSVP cards can quickly add up into the thousands. Instead, opt for digital invitations or explore affordable, yet stylish, print-at-home options. Remember, it's the content and sentiment that truly matters. Check out my examples of online, easy to use and affordable invitations.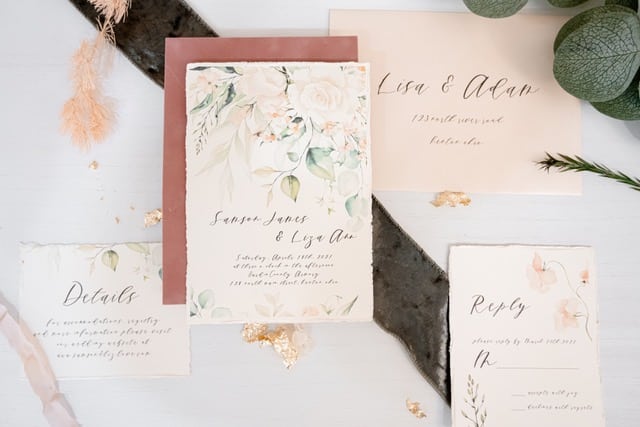 By thoughtfully reconsidering some traditional wedding elements, you can reduce costs, minimize waste, and prioritize what truly matters on your special day. Embrace unique alternatives that align with your values and budget, ensuring that your wedding reflects your personal style and creates lasting memories for you and your loved ones. As Coco Chanel once said, "Simplicity is the keynote of true elegance", in order words, less is more!
Happy planning!