Wedding Trends for 2022 in a Post-Pandemic World – Part Two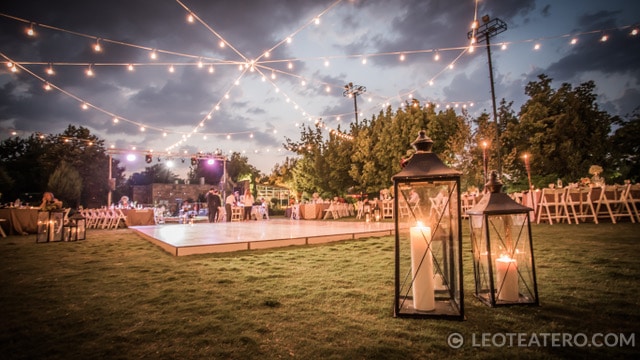 In part one, we looked at how a change in structure, or rethinking your event format will be one of the major callouts for event trends in 2022. Today, it's all about location, location, location. We're going to look at what's hot in event spaces, and how to deck them out in style.
Embracing the Great Outdoors
Last year's open-air orders continue to be heard loud and clear as an increasing number of couples are turning to the great outdoors to host their own wedding weekends.
But while we're tempted to jump on a plane to a beach blowout in Bali, the hot location for 2022 weddings hits much closer to home. In many instances, couples are looking to their own backyards (or those of their parents) as the location for their nuptials. Part indoors, part outdoors -this setting ensures an intimate backdrop without compromising on taste and style. Back doors leading into the garden will be thrown open and wedding décor will burst from the interior to exterior, creating a whimsical, playful, garden wedding experience. With the increase in hosting wedding chez vous, it's no surprise that Etsy has reported a 124% increase in searches for garden wedding items.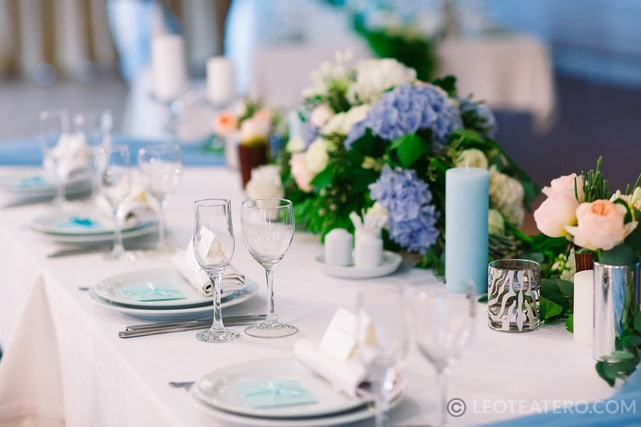 Before investing in any garden decor, a run-through of your home with your wedding planner is an absolute must in the planning process. Especially for homes that we spent many years growing up in, having an expert walkthrough with fresh eyes can help to garner the full potential of using your home as a wedding venue while being able to anticipate any obstructions or flow of event traffic as the evening unfolds. An event planner can help outline what furniture ought to be moved around, removed altogether and what fabulous rentals can be brought in for the party.
Beyond Glamping – Tents as the new ballroom
For many couples, outdoor nuptials move beyond the garden experience, actually recreating a full ballroom in an outdoor setting. Having your wedding reception al fresco under a giant tent creates a sophisticated setting that allows you to play with mood lighting to set the tone. You can move from a romantic and airy environment for the cocktail, stylish sophistication for dinnertime, to full-on dance party mode in time for the after-party. Personally, I believe that events taking place under a tent act as a blank canvas that can take on a number of different moods and themes without sacrificing style and grandeur. Let the breeze and the brightness in!
Turn to your planners and venues for options to help with elegant and whimsical tented settings. They can help get you in touch with lighting technicians who can help create the exact ambience you'd like at every stage of the evening. In all, the visual enhancement of pulling together drapery from tents with proper lighting provides an altogether different, fairytale-like environment on your wedding day.
This year, one of my weddings that I am most excited about, is under a grand tent which will be set up in the backyard of the family's country home, here in France. I'm thrilled to be working closely with Wood Concept Receptions, located near Montpellier. Richard and Manon are a great team and have the best top quality products. Not only will we have a wooden table, chairs and a big stretch tent for the dinner and party, but we'll also have grand parasols and big white benches for the ceremony, also taking place in the backyard. Stay tuned for my blog on that wedding. But here is a sneak peak at some of their products.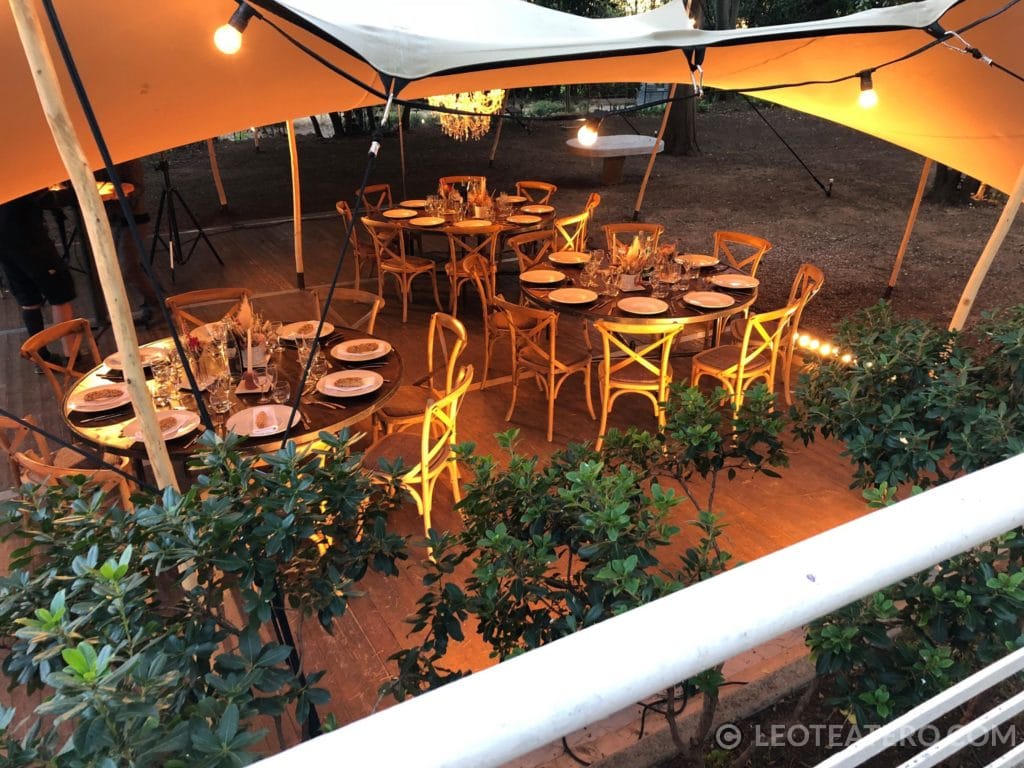 Plants over Peonies
With millennials ever embracing the plant parent phenomenon, greenery is no longer just for the home space. One of the clear wedding trends for 2022 is the inclusion of luscious greenery as decor. Tables dressed with cascades of foliage or ceremony arches displaying masses of leaves and greenery on show are the go-to for sophisticated wedding adornment. Use air-purifying potted plants such as maidenhair ferns, English ivy, peace lilies, orchids and fig trees. For a more rustic feel, why not look to dried foliage and flowers, such as pampas grasses, bunny tails, dried Ruscus, cotton, poppy and nigella pods -all excellent additions to complement greenery.
The best part about this natural decor trend is that it can be incorporated into almost any style of wedding: rustic farmhouse, modern industrial, and even outdoor destination weddings. The advantage of using plants as decor is that they can often be repurposed elsewhere. This has always been one of my best kept secrets. Let the guests take them home or donate the plants to a hospice or hospital. It just creates joy and positive energy and gives a life to the plant.
If you're looking to transform your aisle into the Amazon forest, talk to your florist and event planner. Plant rentals are fast becoming some of the most in-demand vendors, and your wedding planner will likely have a few great contacts who can translate your wedding into a tropical escape.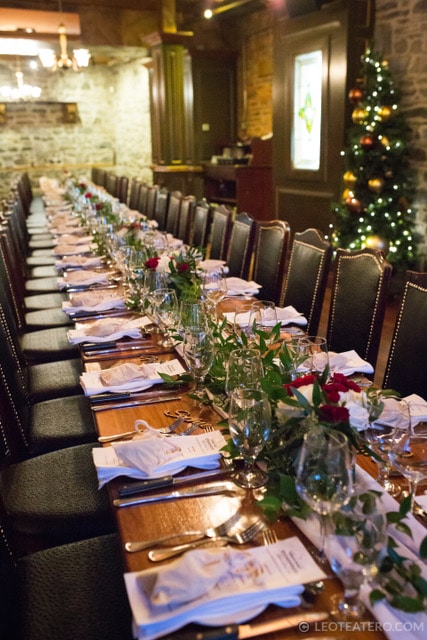 Sustainable Celebrations -not just a fad
I couldn't talk about greenery and the great outdoors without bringing up the big S. Yes, we're talking about sustainability and in the event world it's an ongoing phenomenon that's here to stay. From couples looking to host responsibly to venues working exclusively with locals, there are numerous players and methods on the road to cutting down the environmental impact of weddings.
Couples are opting to deliver invites online rather than by mail, but for the classic die-hard couples who insist on physical invitations, having them printed on seed paper is a lovely way to invite guests to repurpose cardstock into carnations. I've discovered a wonderful company based in North America that does something like that. Botanical Paperworks is a world-leading producer of seed paper, a special eco-friendly paper embedded with seeds that grows flowers, herbs or vegetables when planted and leaves no waste behind. Botanical PaperWorks is also certified as a Women Business Enterprise by the Women Business Enterprises Canada Council (WBE Canada), Canada's largest third-party certifier of the businesses owned and operated by women.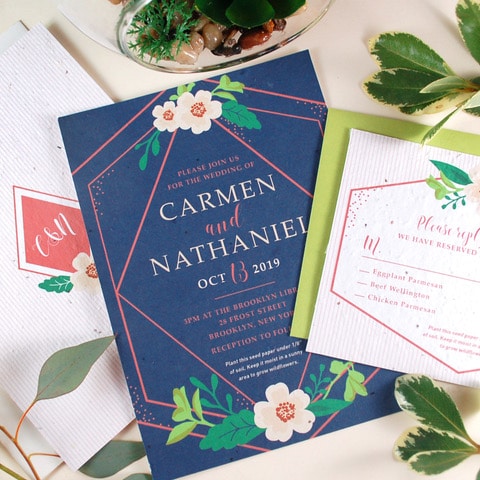 When looking at non-damaging decor, opt-out of plastic and look to recyclable materials such as paper or even wood. Paper straws over plastic are an easy switch, as are biodegradable cocktail napkins. Rather than keeping it all plugged in, why not consider solar-powered lanterns to set the scene?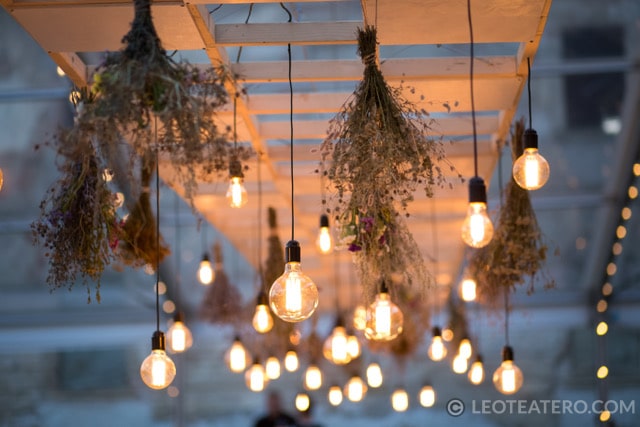 One of my favourite trends in the environmental events game is the increase in venues providing farm to table catering. Focusing on locally sourced produce and delicacies, this is a tasty and tactful way to reduce environmental impact.
Lastly, the greatest tip for sustainable entertainment is reduction. Use only what you need! In my years as an event planner, I know there's a delicate balance between having too much or too little. Work your numbers and your timings and you can derive how to order enough canapes and champagne to hit the sweet spot.
The lasting impact of covid on both sustainability and the great outdoors are lasting trends that we will see dominate in years to come. I'm really excited to build out some beautiful events in 2022 that will borrow from both themes. If you're hosting your own wedding next year and unsure of where to begin, or how to tie in some of the more impactful trends into your own nuptials, then know you're not alone. An event professional can help, so don't hesitate to get in touch if you find yourself stuck.
In the final part of the series, we're going to be scoping out the hottest styles of 2022. Can you guess what they'll be? You'll have to tune in to find out!
Vivre Ma France,