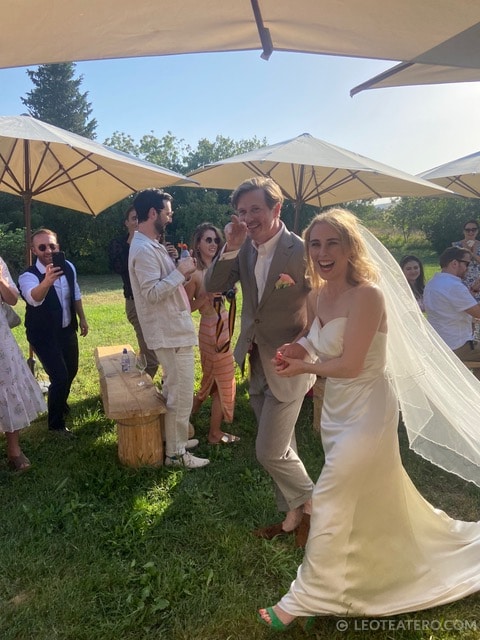 Like many people who had to cancel their wedding due to Covid, after two years my clients were ready to celebrate in style. They first married one year ago under confinement in England with a small ceremony with only family in attendance. And so, we thought why not have a public ceremony and party on the 1st anniversary of their wedding. It was a great idea! The traditional anniversary gift on your first anniversary is paper and so it naturally became part of the theme and decor. So, we used everything local, papers, plants and supplies. But more on that later.
They married near Pompignan, on a farm in the countryside of a plateau located in a mountain range. I've always loved this area and have hiked many routes in and around the area, north of Montpellier behind Pic Saint Loup. It's a dry area with rolling fields, large oaks, olive trees, situated on a plateau behind the Massif Central Mountains and a perfect setting for summer wedding.
If you are marrying in your backyard, it is important to create a focal point for the ceremony. We chose a large oak tree with the mountains in the back as our backdrop. I selected wooden benches and parasols for shade, to keep the guests cool. The Bride was walked down the aisle by both her parents. As this was an English wedding, there were several of their friends standing up with them as witnesses and the attendants.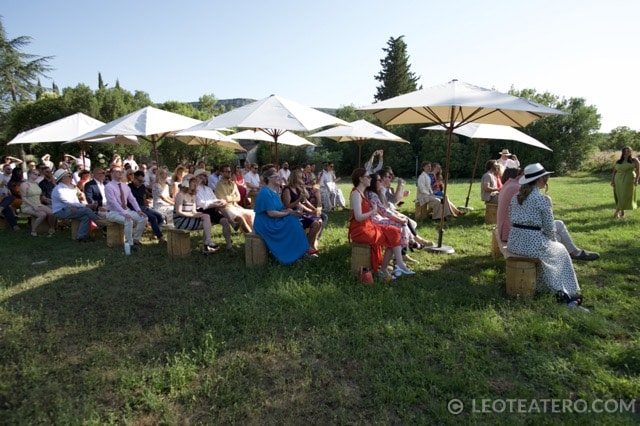 For a country style wedding, it is important to have elegant, but functional table settings, as the food would be buffet style. In keeping with a naturalist feel, the centerpieces were potted local herbs, like sage, rosemary and thyme, which later were re-planted in the garden. The bride and groom had a friend design an adorable potato stamp image of them as their place setting card. All of the table settings had hand written personals messages for each guest by the bride and groom to keep as keepsakes. I paired it with a simple tuxedo napkin fold. As my clients are movie buffs, each table was given a name from a Nicolas Cage movie. Moonstruck, National Treasure, the Sorcerer's Apprentice were just a some of the hilarious tables names. It's a simple and fun way to seat your guests.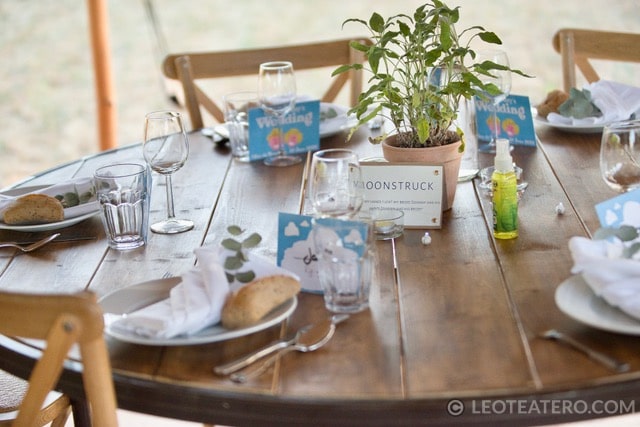 My clients are a vibrant artistic couple based in London. Both are acclaimed comedy writers and actors, with host of friends within the entertainment industry. Having actors, directors and musicians in the crowd really helps at ensuring a fantastic vibe. The people giving the speeches and toasts were well versed at public speaking and holding the audience's' attention.
Guests were told in advance to wear comfortable, breathable attire, as the average temperature in the region in the summer is 36°C or higher. For men, most wore linen outfits and for the ladies, light dresses were the standard for the day. And don't forget the sunscreen. In France, it is not customary for ladies to wear hats to an event.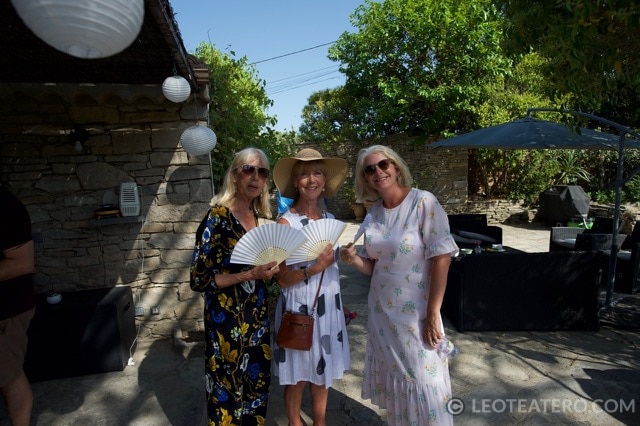 On your big day it is very important to surround yourself by those who love you but also to honour them, by asking some of them to speak from their heart at your wedding. A wedding can also be a great occasion to highlight the many talents of your guests and allow them to express their feelings in a way they feel confident and comfortable with. And in this wedding there sure was a creative set of guests attending, the speeches included a very talented performance where the bride's father sang a song about his love for his daughter. The Bride also walked down the aisle to her cousins serenading her.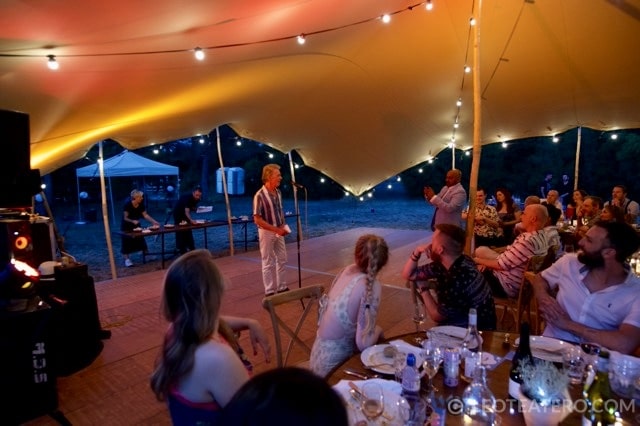 We served Mechoui on a spit by Pierre at Mechoui des Garrigues. This is a North African dish made with either sheep or lamb roasted on a spit over a fire. It's very popular here in the south of France and gives a wonderful slow cooked BBQ taste. It is served with couscous and raisins alongside a green salad. For our vegetarians, I also served salmon steaks, and the vegans ratatouille. The entire meal was followed by a roasted cheese course and topped off with three different kinds of locally made profiteroles, from the local boulangerie in Sauve.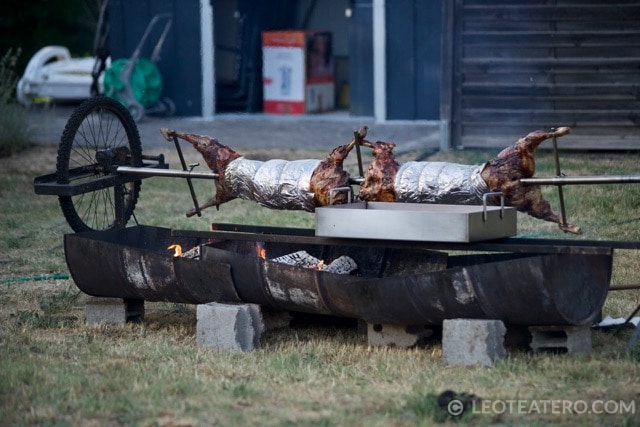 With an average of 300 days of sunshine in the region, tent rentals are a big thing for weddings in the south as you need some shade. We were happy to book with Wood Concepts out of Nimes. They were excellent in setting it up, which takes almost an entire day, including the dance floor. I also used Laurent Lafron Photographie based in Montpellier. All of the photos you see are his work.
As the wedding was held in a private home, it is important to take into consideration all of the needs of the guests from having extra toilets, to the tents, tables, glasses, to transporting your guests there and back. This takes good timing and excellent planning. Luckily, there were several beautiful villages located near the house that were able to accommodate all of our guests. They stayed in Sauve, St. Hippolyte du Fort and in Pompignan. We negotiated a car service to bring our guest to and from their respective homes. Careful planning, good communications and an excellent excel spreadsheet, along with a receptive supplier. We used comfortable black Mercedes Vans. Every 15 minutes another group of guests would arrive.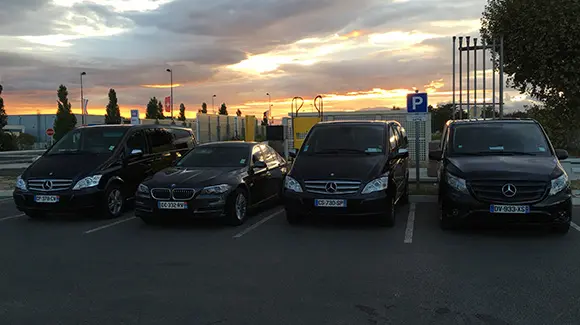 We also held a Friday night welcome party and at fun restaurant in Sauve, called Le Troquet Toqué. Johan the owner was great in helping us select a menu and bar services for our 100 guests from 7pm to 10pm. Pizza and accras were well suited to the group, as trying to serve everyone simple cocktail food for vegans, vegetarians and meat lovers.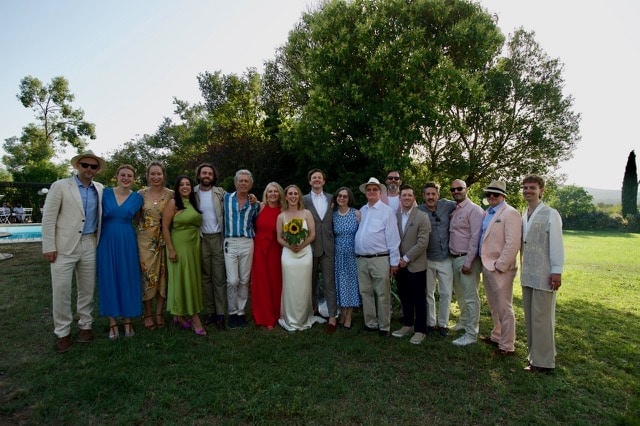 Holding a wedding in a rural or isolated area requires planning, something I can bring to the table to help you organize your dream where ever you wish !
Vivre ma France,