Welcome, dear readers! Allow me to introduce myself, my name is Leo, a seasoned event planner by trade and a cultural aficionado who loves uncovering Europe's rich history and finest customs.
For me, a celebration is a way of life. I want every occasion to be the most joyous affair to recognize a special moment in time. Having planned events and weddings for over 30 years, it became apparent to me that it's seldom all about one day; often the event host is saddled with lots of decisions or tricky scenarios that may fall outside the typical relationship with an event professional.
And I wanted to change that.
After having befriended and worked with hundreds of brides and grooms, I wanted to provide a platform to empower brides and grooms with the knowledge and know-how around all things weddings and events. In my time, the most successful events are those in which the hosts feel confident in all the elements that make up their special day.
This space is designed with you in mind to give honest and useful event-planning advice. Think of it like having a discussion with a close friend that tells it like it is -who also happens to be a kind and compassionate event professional!   Together we're going to walk through buying everything, and I mean everything, for your wedding day outfit.  We're going to navigate the world of champagne, bridal gowns, tuxedos, table settings and chat through the do's and don'ts of bridal showers.
You may occasionally see affiliate links included within my posts, allowing me to make a small commission from any sales coming from the blog. Please remember that I only post about vendors I trust and use myself - all opinions, reviews and recommendations are authentically my own.
We're going to talk through all the good, the bad and the ugly aspects of wedding planning that help you walk down that aisle in style, grace and confidence!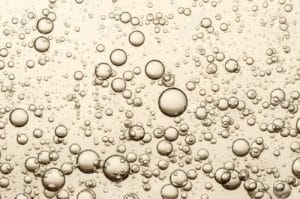 I have to admit immediately that Champagne has always been one of my preferred drink of choice. It's light, effervescent and has a lovely sometimes slightly bitter taste. And interestingly enough, it is also one of the only wines that actually could be served throughout an entire meal, regardless of what you are eating. Champagne…
Lire plus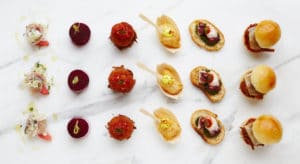 Serve a platter of hors d'oeuvres or canapés and you will find people make a mad dash to get their hands on one. These tiny moments of happiness are enough to tempt any appetite. They are small easy to digest little chunks of life and my favourite thing to serve especially in my home. …
Lire plus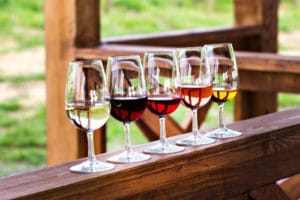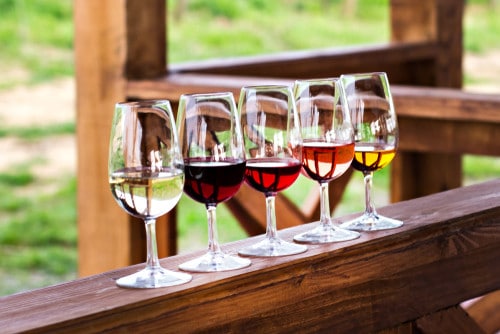 I took to wine later in life (pun intended) but up until that time, it just seemed like strong grape juice to me. It was after my days in politics, once I started working as an event planner that my mind really opened up to one of the oldest and greatest drinks on the planet. The…
Lire plus
Receive the news in your emailbox
If you like this articles , you can subscribe to our weekly newsletter.